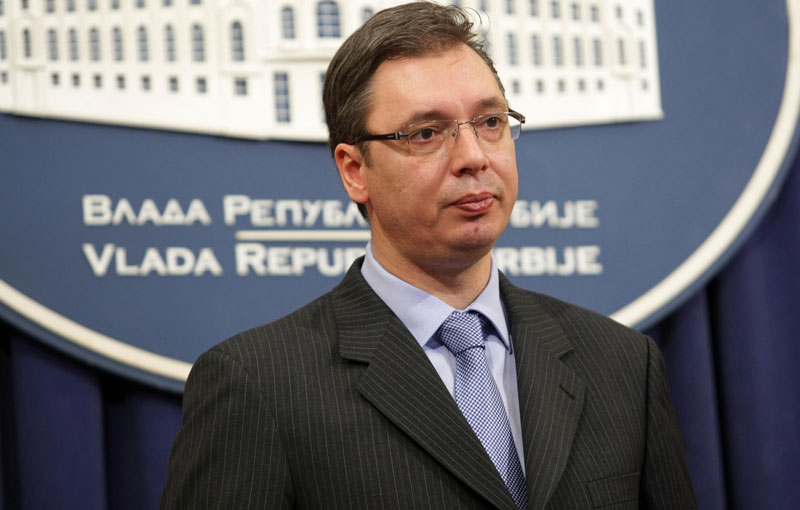 Serbian Prime Minister Aleksandar Vucic on Monday ruled out the possibility of his country joining Washington's sanctions against RS President Milorad Dodik.
"There's two reasons for that. One is that sanctions solve nothing, and the other there's a tacit agreement that the 1990s should not repeat to us, when we were placing barricades on the Drina (River) to one another," he said.
Speaking during a joint news conference in Belgrade with Chairman of the Council of Ministers of Bosnia-Herzegovina Denis Zvizdic, Vucic said Serbia "does not want to meddle in the internal affairs of Bosnia-Herzegovina, that's how it's been and how it will be."
"(German Chancellor) Angela Merkel also asked me why we won't join sanctions against Dodik, and I gave her the same answer," the prime minister said.
Addressing the same topic, Zvizdic told reporters that "nobody in Bosnia-Herzegovina is happy because one of the most powerful countries in the world has introduced sanctions against Dodik – but his permanent anti-Dayton (peace agreement) activity has led to that."
Zvizdic also "expects this to be a good message and a lesson that everyone should turn to dialogue and togetherness."/IBNA
Source: B92