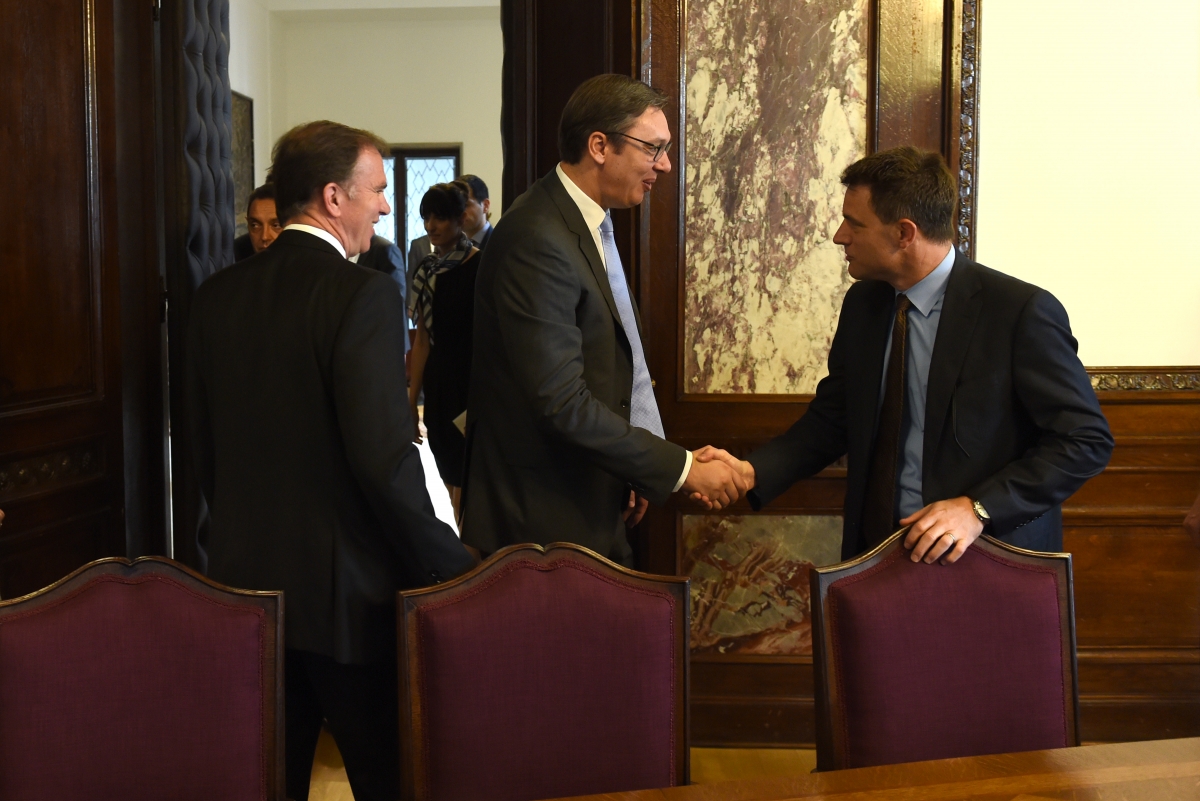 The cooperation in the defense domain between Serbia and United States, with recognition of Serbia's military neutrality, represents the "best part" of the overall bilateral relations – president Aleksandar Vucic and the delegation of the US armed forces agreed at the meeting in Belgrade today. The US delegation, which is on a two-day visit to Serbia, is headed by Philip Breedlove, former Supreme Allied Commander Europe of NATO Allied Command Operations. Twenty other officers are also present.
As the examples of "advanced cooperation" in defense area, Vucic has mentioned Serbia's links with the Ohio National Guard and state partnership program "which is important for the peace and stability in the region".
The US delegation visits Serbia within the program CAPSTONE – professional military education for newly appointed generals, admirals and civil executive level representatives organized by American National Defense University.
Vucic said that the visit is very important. "Every dialogue contributes to better understanding and further improvement of the cooperation", he added.
The president's office stated that the situation in the region was also tackled at the meeting. Vucic reiterated that Serbia's priorities are "peace and stability in the Western Balkans and the economic advance of the country"./IBNA