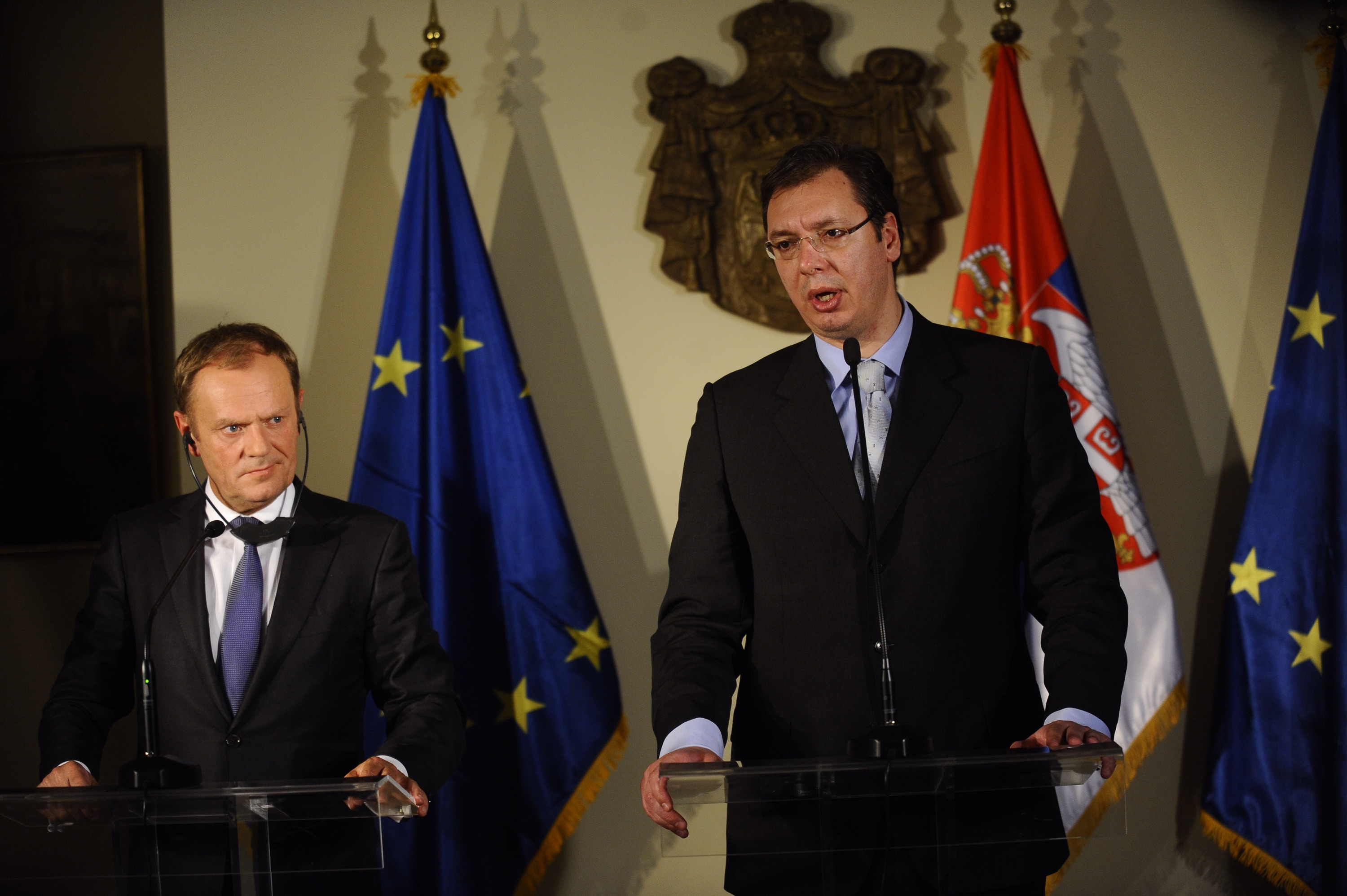 President of Serbia Aleksandar Vucic had a working lunch on Friday in Brussels with European Council President Donald Tusk. The two men had the chance to discuss about the Serbia's European perspective. Although the discussion was warm, A. Vucic didn't manage to get a specific framework for Serbia's accession process.
"My thoughts were that our people would be better motivated if we had a specific framework, but it is obvious that we cannot get that because of the situation within EU", Serbia's president said. "I am satisfied of what Donald Tusk said to me about Serbia's perspective. He convinced me that they count on Serbia and I believe him. Hopefully we can host him in Belgrade or any other beautiful Serbian city".
Vucic also said he is "very satisfied about the discussion about all necessary reforms for the rule of law but also regional issues, particularly the process of ongoing dialogue with Pristina".
On his part, President Donald Tusk congratulated the President of Serbia for his election, thanked him for his visit and asked him to "feel like home" at his office at the Council. "The EU supports the European perspective of the western Balkan countries and this was anonymously confirmed by the leaders at the European Council in March", Tusk stressed. "The way to the access will depend on the path of the reforms, which are in the agenda. But we had a good cooperation in tackling irregular migration and we thankyou for the support then and today. I hope that EU can continue on counting on Serbia, just as Serbia can continue counting on EU to provide the necessary support", President Tusk claimed.
Donald Tusk underlined that Serbia has mad its geostrategic choice. "And there is not turning back"./IBNA