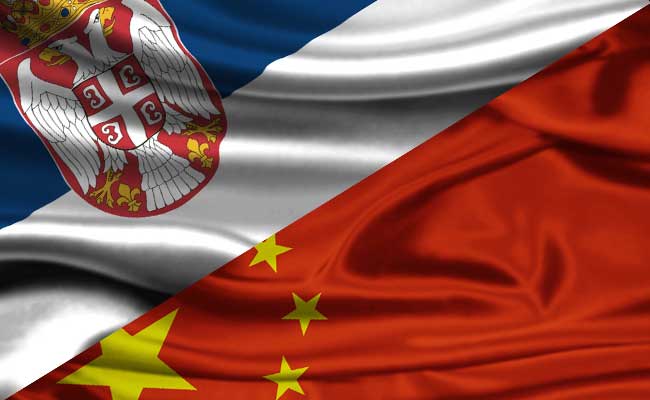 By Milos Mitrovic – Belgrade
The summit of the 16 leaders from the countries of Eastern and Central Europe will be held in Belgrade in December, prime ministers of Serbia and China Aleksandar Vucic and Li Keqiang announced in Tianjin. China and Serbia will organize the summit, Radio-Television of Serbia (RTS) reported from Tianjin. Vucic met Keqiang at the World Economic Forum in the Chinese metropolis.
The Serb Prime Minister told RTS that the summit will be "extraordinary important" for Serbia, taking into account that the last gathering in Belgrade that has included Chinese premier was held in 1986.  At the same time, the leaders of 16 European countries would also come and such summit has not been organized in Serbia for at least 35 years, he added. "This shows that Serbia is getting more important and that we have succeeded to gain such support by conducting the responsible foreign policy", Vucic concluded.
In December, Vucic and Keqiang will sign an agreement, with their Hungarian counterpart Viktor Orban, on the construction of a high-speed railway between Belgrade and Budapest, which will be a very useful project, as the Chinese prime minister put it, given the economic situation in Europe, Tanjug agency reported.
Vucic expects that the railway construction will give an impetus to the further development of the infrastructure in Serbia. "Premier Li has expressed his understanding considering the amount of the public debt in Serbia and I believe that we will find the best model to fund our 180 kilometers of the track; Hungarians don't have a problem to finance their 180 kilometers", Vucic explained.
According to Vucic, Li has recently agreed with Greek prime minister Antonis Samaras that the Budapest-Belgrade railway should be connected to Thessaloniki port, which would be the biggest infrastructure project for Serbia.
Serbian prime minister has invited, as he said, Chinese investors to take part in the privatization process in Serbia. Vucic said that he is convinced that chinese companies are interested in purchasing "at least several" serbian enterprises.
"China and Serbia are good friends and partners. The firm traditional friendship as well as the stable basis at the political level is what put us together. Serbia was the first country in Central and Eastern Europe to establish a strategic partnership with China", Li underlined. The Chinese prime minister extended an official invitation to Vucic to visit Beijing.