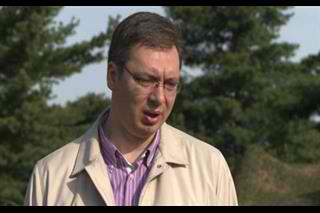 Aleksandar Vucic, Serbia's first deputy prime minister, said Sunday he will most likely visit Kosovo on May 12, after meeting for the third time with representatives of northern Kosovo Serbs in Belgrade on May 7.
According to Vucic, Serbia needs to show it is ready to move forward by June 28, so these meetings will be aimed at reaching an agreement.
Vucic told Pink television that he will address the people in northern Kosovo and those south of the Ibar river.