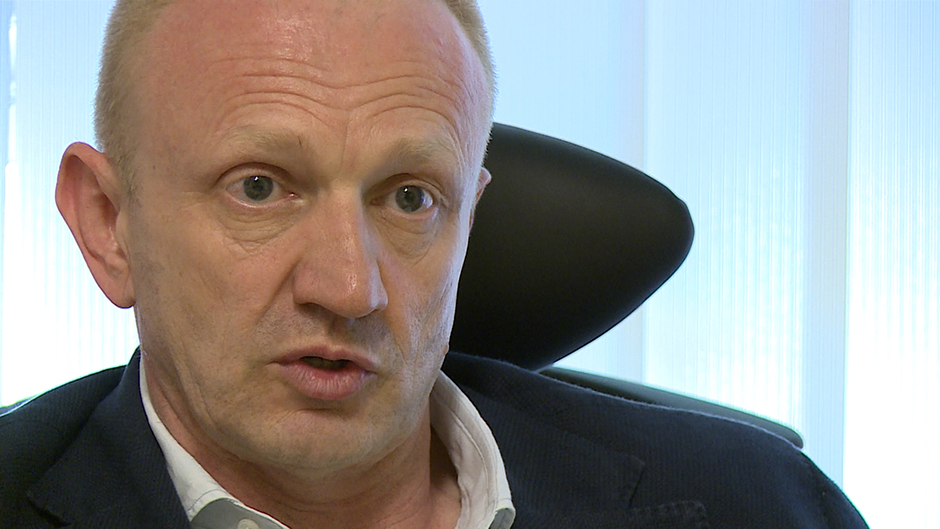 The Serbian president's reactions on the protests in Belgrade show that he is in panic and has no idea what to do. Aleksandar Vucic has been lying to his people for six years, just like he was lying for 20 years before he came to power. He is the biggest liar ever in Serbia, said Dragan Djilas (photo), leader of the opposition movement Alliance for Serbia (SZS). In an interview, Djilas added that thousands of people who protest in Belgrade every Saturday have showed that they are not afraid of Vucic and his government.
The objective of the protest is not to transfer the power to SZS, Djilas insisted.
"The citizens took to the streets after the violence in TV and tabloids against those who think differently and affected their lives directly… When all the institutions become the hostages of one man, when nobody can protect you, when there is nobody to hear your voice, the citizens have no other solution than to take to the streets", Djilas told Danas daily.
He stressed that SZS "never said" that it would take the power after Vucic's government is "gone".
"On the contrary, we have publicly promised that we will not be in the first post-Vucic government. That will be the cabinet of experts and it will call the elections after one year… That government would conduct 'the reset of the system'", Djilas explained.
Djilas, businessman and former Belgrade mayor, underlined that the ongoing protests are organized by the citizens, while "all opposition parties support it verbally and logistically".
"Today we are literally in a situation to struggle for air, for our right to breathe. They (government) took from us all other things. I truly believe that the politics in its common meaning should not be the most important thing right now", he said.
Djilas admitted that "a large part" of the international community supports Vucic "rather than Serbia".
"At this moment it is more than visible, because, when it comes to Serbia, they believe that the word 'Kosovo' has a higher value that words 'democracy' and 'freedom'. The interests of foreign powers are not always the interests of Serbia. What we demand are fair elections… We do not ask for foreign assistance, nor are we expecting it at this moment", Djilas concluded./IBNA