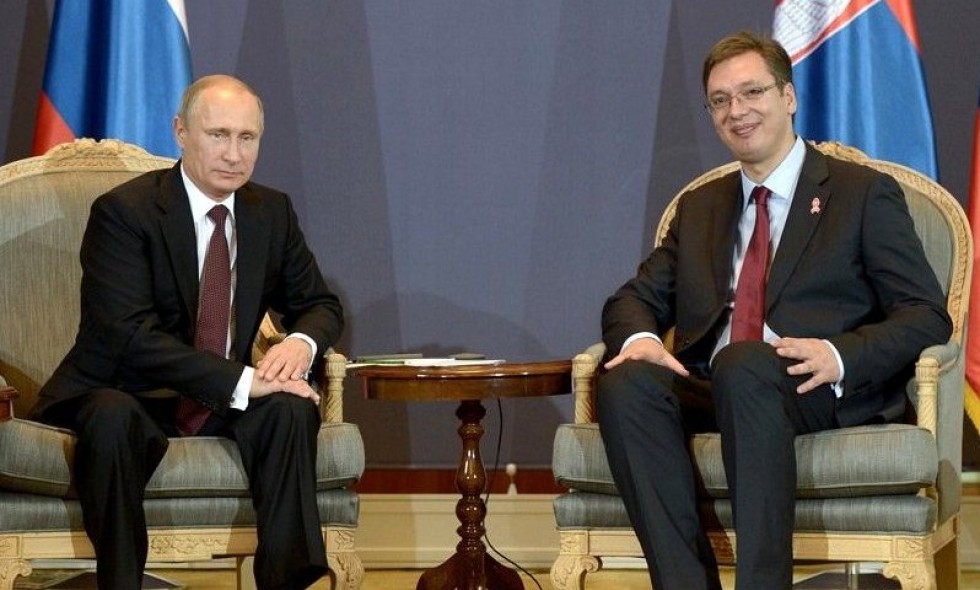 President Aleksandar Vucic will officially invite his Russian counterpart Vladimir Putin to visit Serbia. This evening, Vucic will meet Russian foreign minister Sergey Lavrov and give him an invitation letter for Putin, Tanjug news agency reported.
Lavrov is to start his two days visit to Serbia.
In his invitation letter to Putin, exclusively presented to Tanjug, Vucic has expressed his satisfaction over the upcoming anniversary – 180 years since the diplomatic relations between Serbia and Russia have been established.
"During this long and often turbulent period of time, but also in previous centuries, Serbian and Russian people have been striving to establish firm spiritual, cultural and economic ties", Vucic states in his letter.
He has stressed that Serbia and Russia have always been "at the same side, under different historical circumstances". "Nowadays, Serbia and Russia have a glorious tradition of cooperation, understanding and mutual support", Vucic states in the letter.
The Serbian president underlines his convinction that Serbia and Russia will continue to "strengthen their comprehensive relations and strategic partnership".
Last December, Vucic visited Moscow. During that visit, Putin said that his country would continue to support Serbia's sovereignty and territorial integrity.
Putin's "initiative, efforts, wise politics and concern for the well being of Serbian people have given unmeasurable contribution to the enhancement of the relations between the Republic of Serbia and the Russian Federation", Vucic notes in his letter.
"Dear Vladimir Vladimirovich, taking into account that the constructive conversations I have with You give especial quality to our overall relations… I invite You to officially visit Serbia, where you are always welcome as guest and friend", Vucic concludes./IBNA