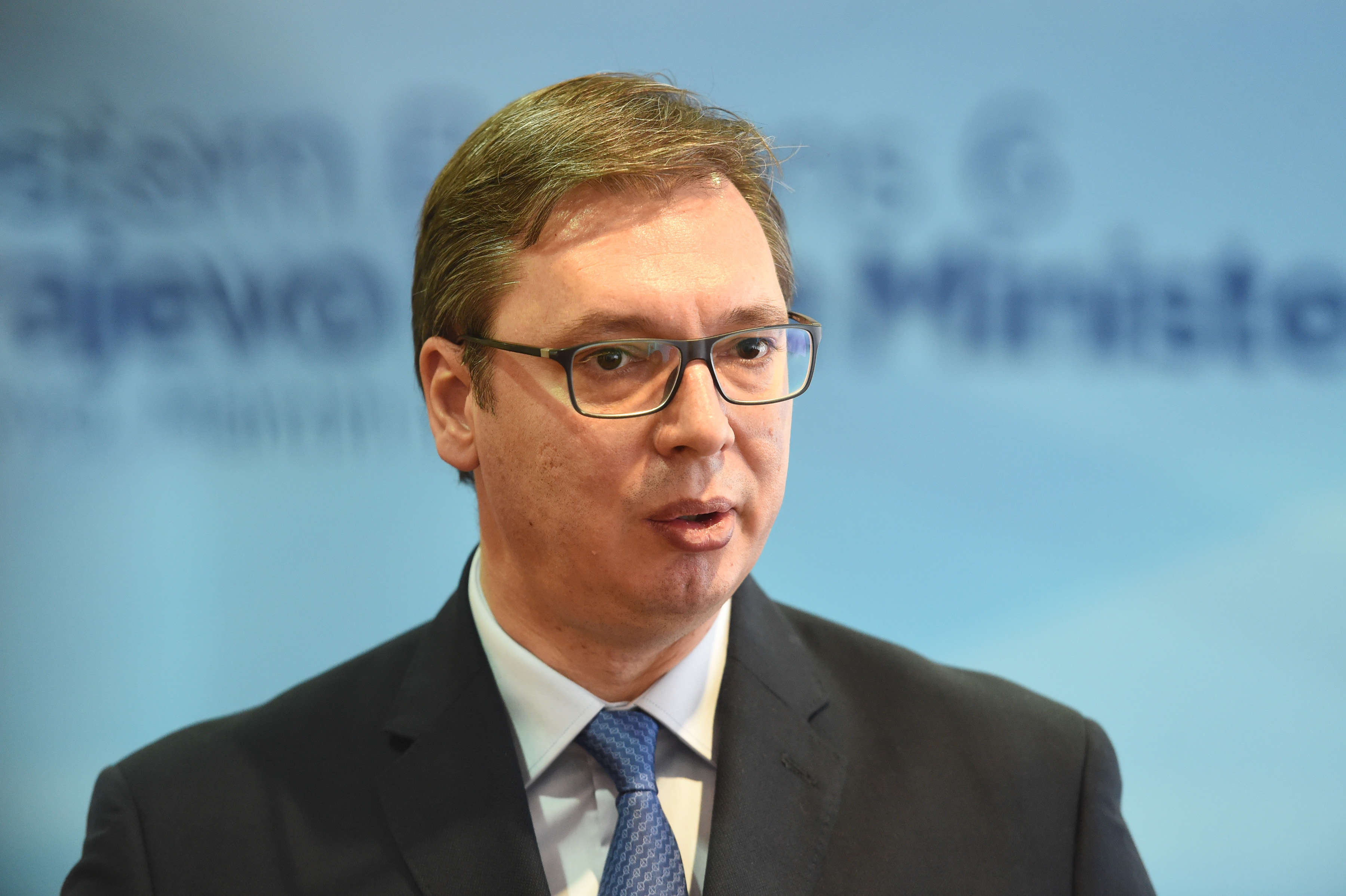 The staff of the Serbian embassy in the Former Yugoslav Republic of Macedonia (FYROM) has been withdrawn on consultations after Serbian secret service has "provided enough evidence about very offensive intelligence acting against certain institutions of Serbia", president Aleksandar Vucic told reporters today.
"It is our duty to secure the readiness of our people; there would probably be some changes in our stuff for the sake of preserving the friendship of Serbs and Macedonians… and we should know how it looks like to act in a different and new environment that was unknown to us until recent months", Vucic said.
The president noticed that "there are many speculations", promising that "everything will be much clearer in the next ten days". Serbia, according to his words, wants good relations with FYROM, but it also must be prepared "for the new circumstances". "We will protect our interests an we will build good relations with Skopje", Vucic said after he was asked whether the crisis in relations with FURO Macedonia is connected with Kosovo's UNESCO membership bid.
"How would I say it to you… These relations will have to be based on mutual respect. Whether Albanians will put Kosovo issue on UNESCO Assembly agenda… Our job is to protect the interests of Serbia and, at the same time, not to jeopardize the interests of other countries", Vucic went on.
He added, however, that "some other powers interfere." "It's on us to be able to respond and to protect our actions from foreign factors' influence". When asked if he alluded on Russia, Vucic answered negatively.
On Sunday evening, the whole stuff of Serbian embassy in Skopje was withdrawn on consultations in Belgrade. Some media in FYROM have claimed that this was done because Skopje, allegedly, initiated the voting on Kosovo's UNESCO membership. In 2015 Skopje has supported Kosovo's attempt to become UN's agency's member voting in favour of it. However, that attempt has failed. Earlier this year FYROM prime minister Zoran Zaev has promised that next time his country would be neutral./IΒΝΑ