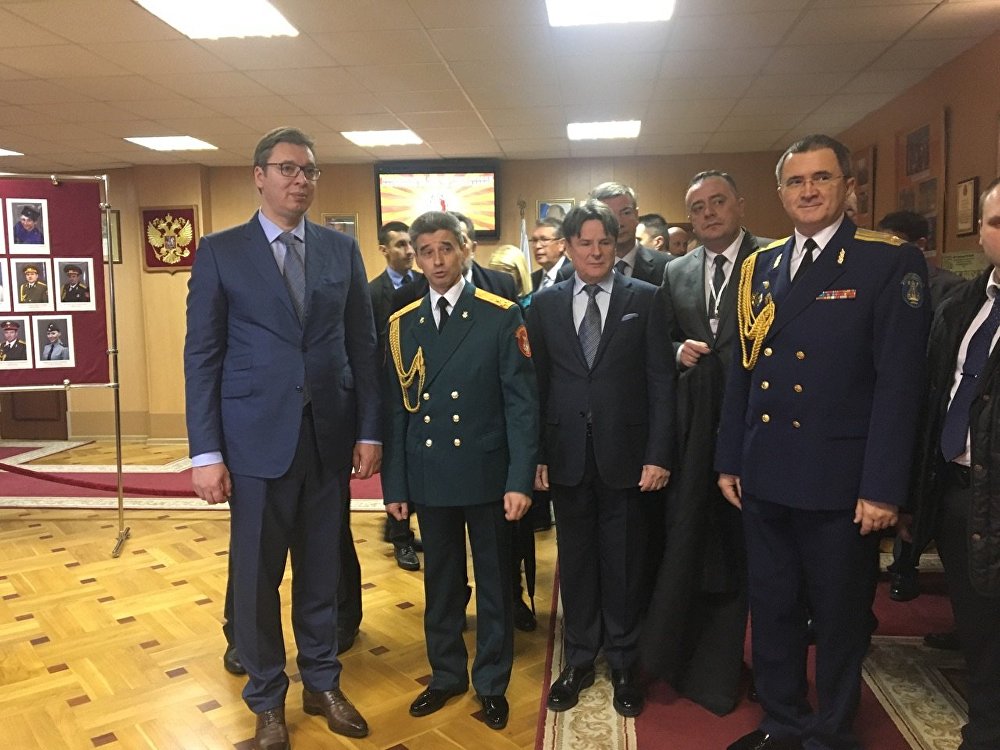 Serbian president Aleksandar Vucic started today his official visit to Russia with a meeting with Dmitry Rogozin, deputy prime minister in charge of defence. At the meeting, Vucic told his host that Serbia "firmly supports the further development of the political relations with the Russian Federation".
Later today, Vucic is to meet Russia's president Vladimir Putin. According to Vucic, their meeting is expected to last "two and a half hours".
Vucic tols Rogozin that Serbia maintains good political relations with Russia, based in "strategic partnership and readiness by both sides for the further strengthening of the links in all domains", according to Serbia's president office.
He thanked Rogozin for the "strong and consistent Russia's support to the territorial integrity and sovereignty of Serbia". In his words, regular information exchange between Serbia and Russia with regards to Kosovo "is of great importance", as well as the "harmonisation of activities" of the two sides at the international forums.
The Serbian president announced the improvement of economic ties with Russia, stressing that the bilateral trade exchange has reached USD 2.3 bn in 2016. Vucic told Rogozin that Serbia "is interested in a stable supply of energy" from Russia.
Speaking to Russian journalists, he said that Serbia has not imposed sanctions against Russia over the Ukraine crisis. "And it will never impose them", Vucic stressed.
Photo: Aleksandar Vucic with the members of Alexandrov Ensemble during his ongoing visit to Moscow./IBNA