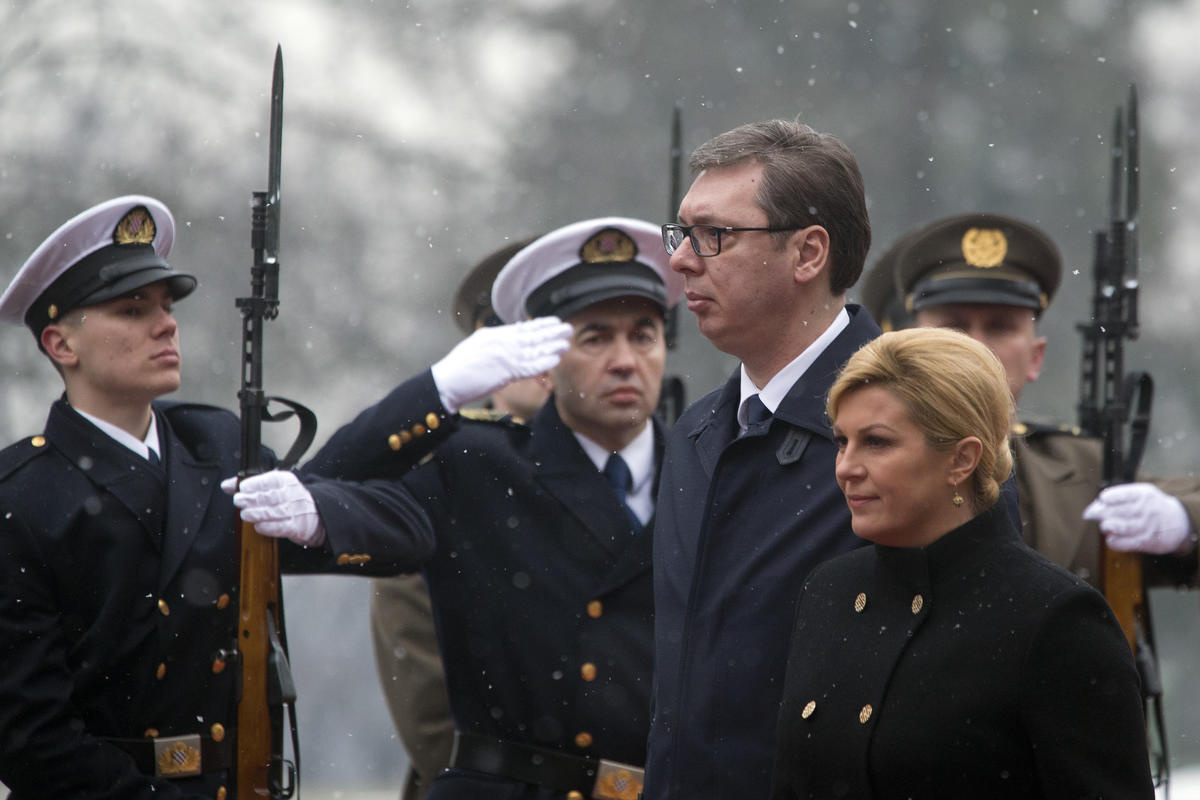 During the second day of his official visit to Croatia, Serbian president Aleksandar Vucic has met with some of the Serb minority members in the neighbouring country. In the town of Vrginmost he has visited the local elementary school and talked with pupils and teachers. In the name of the Serbian government, Vucic donated 10 laptops to the school. In the local cinema premises he talked with several hundred ethnic Serbs, Croatian Radio-Television (HRT) reported.
Referring to his meeting with Kolinda Grabar Kitarovic on Monday, who had officially invited him to visit Croatia, Vucic said that he believes the results of the visit "will be better than expected". "I had a nice conversation with the president (Grabar Kitarovic), and I invited her to visit Serbia", Vucic said.
Vucic was supposed to visit Croatia last fall, but the journey was canceled due to tense bilateral relations.
"The president (Grabar Kitarovic) should see how the Croats in Serbia live; we have also discussed how we can help here (Serbs in Croatia)", he went on.
Serbia's head claimed that his visit was followed by "political hysteria" in Croatia. He probably alluded to the protests of the far right groups in Zagreb on Monday.
When asked by Croatian journalists whether he is going to apologise for his nationalistic statements and policies of the past, the Serbian president said that "such kind of humiliation" can "never be expected" from him, adding that Serbian and Croatian interpretations of the 1991-1995 war are "completely different".
After talks with Vucic on Monday, Grabar Kitarovic stated that the visit had been prepared "for months". "After the latest escalation of the verbal war (between Serbia and Croatia) I had decided to stop it and invite Mr Vucic to visit as soon as possible. I thank him for having accepted the invitation. Unfortunately, the relations between Croatia and Serbia are burdened with the past. We did not discuss the past. But this burden of the past cannot yet allow us to call the relations between the two states friendly", Kolinda Grabar Kitarovic concluded…/IBNA
Photos: Darko Bandic / AP