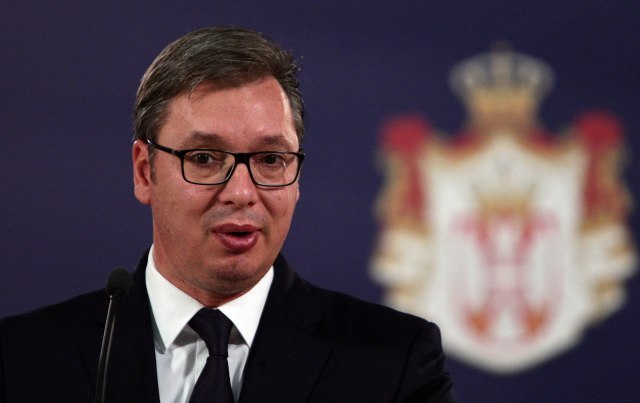 Serbian President Aleksandar Vucic will meet Tuesday with European Commission President Jean-Claude Juncker in Brussels and attend a working dinner hosted by the High Representative for Foreign Affairs and Security Policy Federica Mogherini for the leaders of the Western Balkans.
The continuation of the Belgrade-Pristina dialogue will be one of the key issues Vucic will discuss in his meetings in Brussels.
The meeting between Vucic and Junker will begin at 16:30 (local time) at the European Commission's headquarters in Brussels, with the process of Serbia's European integration, the situation in the Western Balkans as well as the prospect of political enlargement of the EU expected to be included in the agenda.
In 2017, outgoing President of the European Commission Jean-Claude Juncker was the first to present a framework for a successful Serbia-Montenegro EU integration strategy, with the aim set for 2025, as well as the EU enlargement policy which is being blocked today by the insistence of France on the reform of the Union.
Following his meeting with Junker, President Vucic will attend a working dinner hosted, as a farewell, by EU High Representative Mogherini tothe leaders of the Western Balkans.
Montenegrin President Milo Đukanović, Kosovo President Hashim Thaci, as well as the prime ministers of Albania and Northern Macedonia, Edi Rama and Zoran Zaev, will attend the dinner.
Bosnia and Herzegovina will be represented at the dinner in Brussels by all three Presidency members – Željko Komšić, Milorad Dodik and Šefik Džaferović. This is the traditional composition that EU High Representative Federica Mogherini has been meeting with the leaders of the region since 2107.
The European Commission has announced that Mogherini, with leaders from the Western Balkans, will discuss the situation in the region and common challenges, while summarizing what has been achieved during her five-year term./ibna