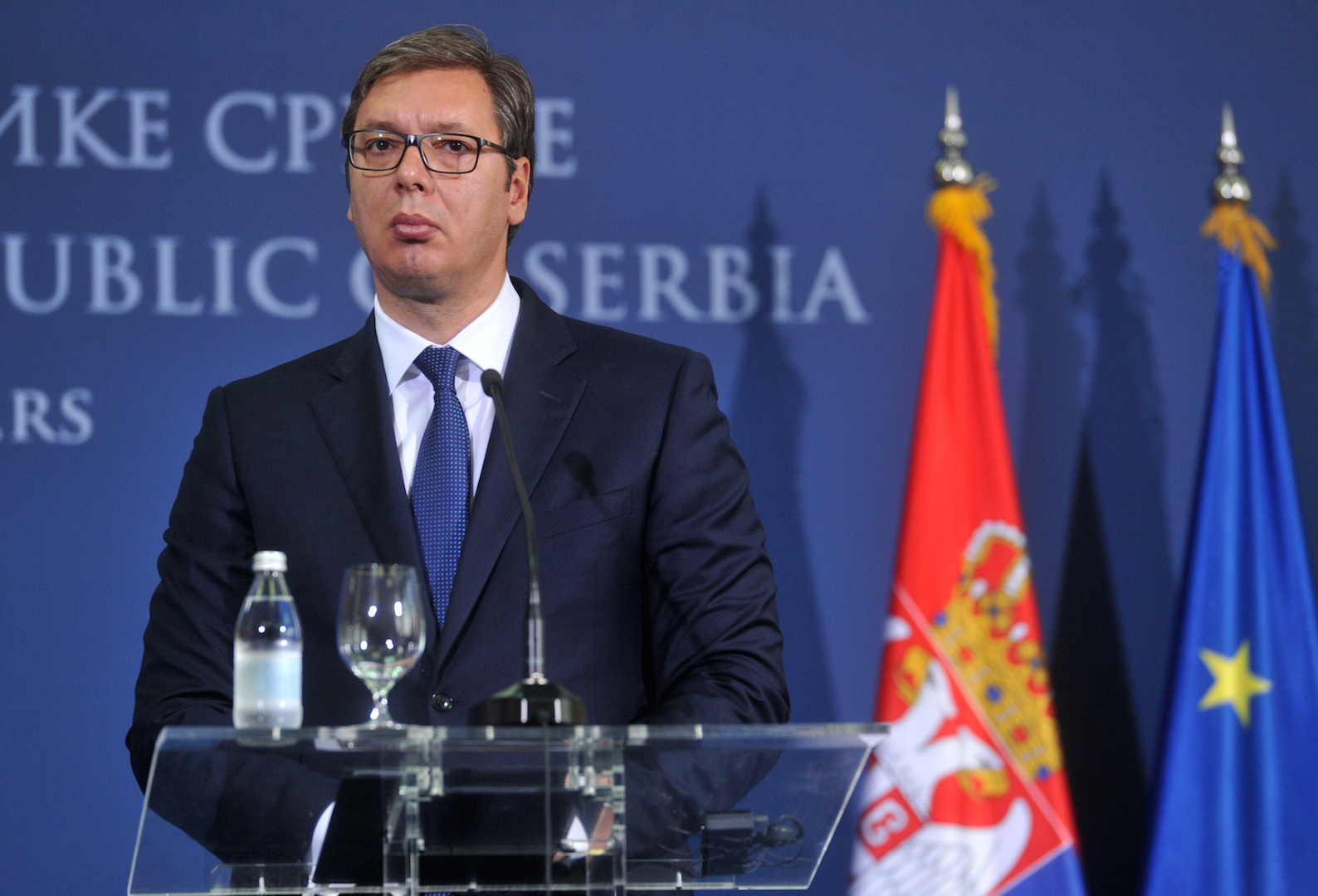 Serbian President Aleksandar Vucic made his first public appearance today, following his hospitalization at the Military Medical Academy on Saturday after the deterioration of a chronic heart problem he has been facing.
The Serbian President participated in the signing of the contract for the Ruma-Sabac road section on Tuesday, while meeting with representatives from the Azvirt company which will carry out the 21.4-km project, while he said he expected that the Moravian Corridor project would be signed over the next ten days.
In the interview that followed, Aleksandar Vucic, as expected, received many questions about his health, noting that journalists had nothing to do with his health. "I've been sick for years, plus the acute problems; but that's my problem and it has nothing to do with anyone".
My health problem has nothing to do with the press. It is a birth problem which my negligence made worse, as I did not take medication regularly, Vucic explained, while he did not fail to thank the nursing staff for the care it provided, as well as the people who expressed concern about his health.
Asked whether new chapters would be opened with the EU, he replied that it was not up to Serbia, but it is the Union's call. As he pointed out, four chapters are ready, but the political decision belong to the EU regarding how many and which chapters will be opened by the end of the year.
"Let them do their job, and we'll do ours," Vucic said.
As for the backlash he received regarding his relationship with the press, Vucic responded that he never avoided journalistic questions, but was always ready to answer all questions because they gave him the opportunity to point out lies used by some media or political opponents.
"I think the basis of my success over the last seven years is that I didn't shy away from any questions; I never had a hidden agenda, nor did I sweep anything under the rug ever; on the contrary I have struggled to provide answers".
Finally, he noted that he will fight to leave much more to Serbia than anyone else with every ounce of his power and energy. "I guarantee this" he added. /ibna