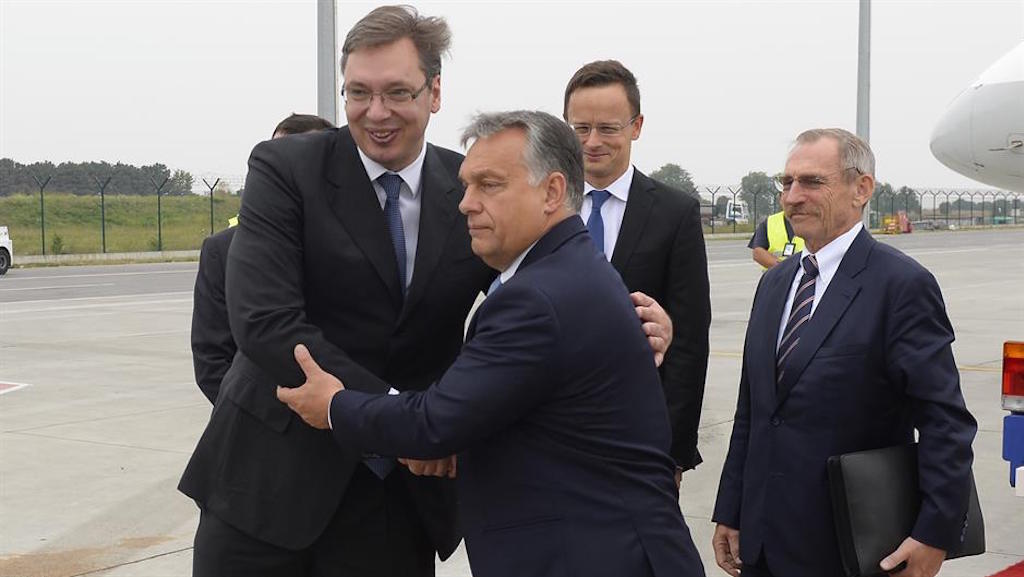 Serbian president Aleksandar Vucic and and prime minister Ana Brnabic of the country have congratulated Hungary's premier Viktor Orban on his Fidesz party victory at the parliamentary elections that were held on Sunday. The triumph of his party will enable Orban to keep his prime-ministerial position for four more years. Orban came to power in 2010.
"Dear friend, please receive my cordial greetings for your victory in the parliamentary elections. One more time, the voters in Hungary have chosen the real leader which has shown his commitment to hard work and his persistence to provide them a peaceful and prosperous future", Vucic stated in his letter to Orban. According to him, the Hungarian leader has made some "hard but appropriate decisions"; Orban "leads his people and country forward with wisdom and great political experience".
Vucic underlined that the relations between Serbia and Hungary are now better than ever. "I want to remind you that Serbia will remain committed to continue on this path. I am firmly convinced that the Hungarian national minority in Serbia, and the Serbian minority in Hungary, contribute to this, and that they enjoy the advantages which stem from the stronger bilateral ties as well as from our personal friendship", Vucic said in the letter. The even better economic results, the increase of trade exchange and investment will provide faster and easier progress, he went on.
"In that regard I use this opportunity to thank you and your government for the generous assistance which you provide Serbia with towards its European path. I am looking forward to our next meeting which will, I am convinced, result in new ideas and  directions for the mutual work in the interest of both sides", Vucic concluded.
In her letter to Orban, prime minister Brnabic assessed that the relations between Hungary and Serbia are "excellent". "I am convinced that in the years to come we will continue our good cooperation in the interest of our citizens and the whole region"…. / IBNA
File Photo