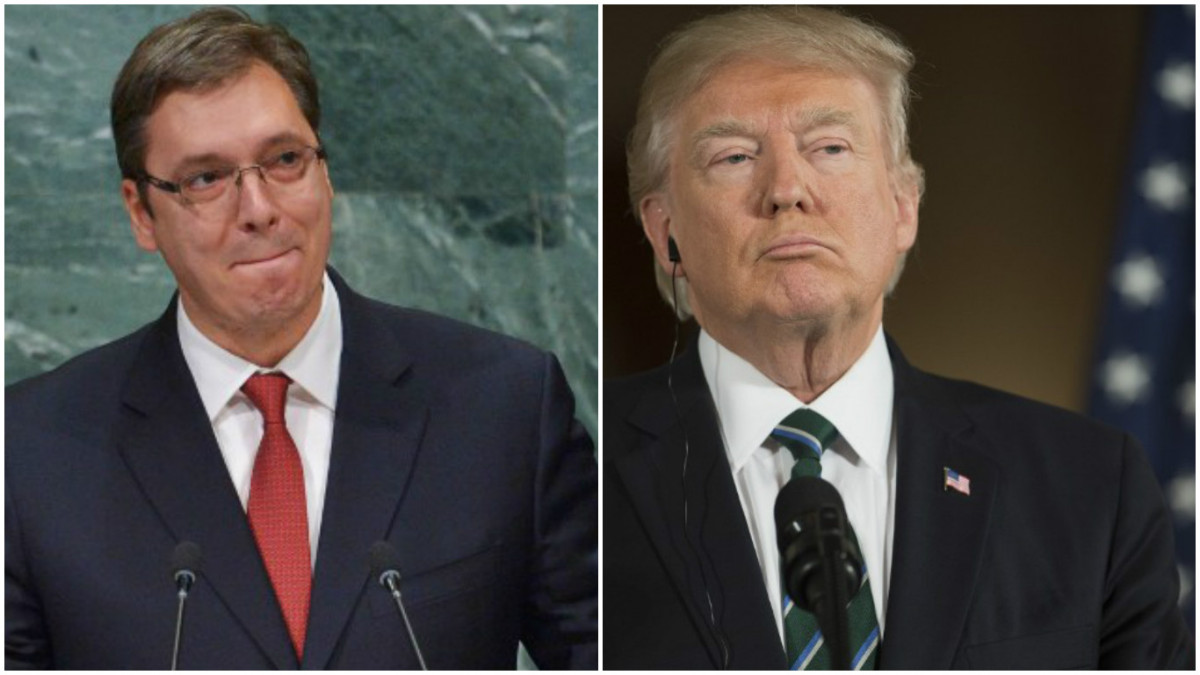 Serbian president Aleksandar Vucic travels to New York to attend the session of the United Nations General Assembly. The session will last until September 23; Vucic will be accompanied by foreign minister Ivica Dacic. At the margins of the session, Serbian president intends to meet his US homologue Donald Trump.
However, the bilateral meetings are not arranged precisely which is the feature of UN General Assembly sessions, Radio-television of Serbia (RTS) reported on Monday. "Everything is spontaneous; there are receptions, dinners and luncheons where leaders have the occasion to meet each other".
Earlier this month, in a TV show, Vucic said that he would call Trump again to visit Serbia and praised the performance of the current US president. "If we ever had a chance to bring some American president in Belgrade, I think that we have such opportunity now", the Serbian head of state said.
"Trump has made revolution which means that people is more important than celebrities, which means that one can win even against Meryl Streep, Lebron James… The people told them (celebrities) – we don't care about you, it's about us, we want somebody to take care about common people. In that sense, Trump had terrifying courage and energy. Well done old chap! But whether he would have the strength to do something… That's the other question", Vucic explained.
In New York Vucic will attend the Sustainable Development Summit organized by World Economic Forum. Tomorrow, he will be present at the reception arranged by the UN secretary general Antonio Guterres. At the same day it is also expected that Vucic will meet Russian Foreign Minister Sergey Lavrov, as well as EU high representative Federica Mogherini and European Council head Donald Tusk./IBNA