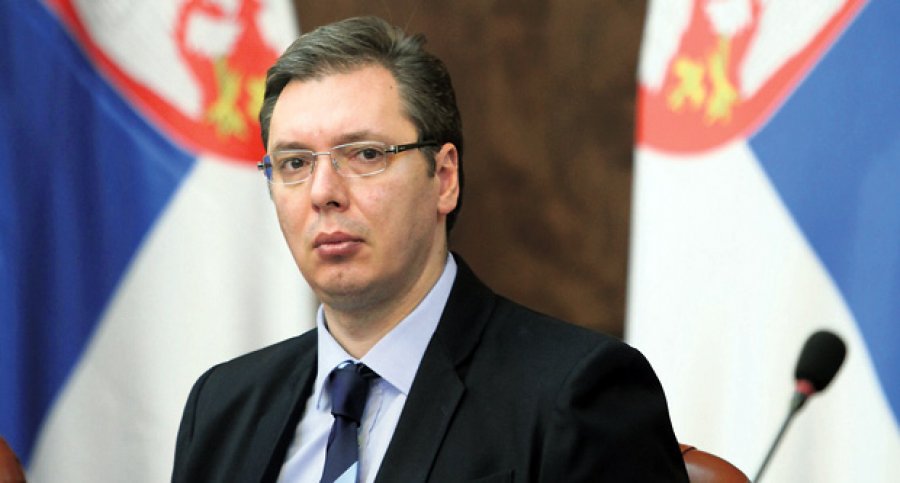 By Milos Mitrović – Belgrade
Serbian Deputy Prime Minister Aleksandar Vučić said he would not choose an option of calling the early elections next spring, but reiterated that his "Serbian Progressive Party is ready for voting". Progressives are the most popular party in Serbia and Vučić is leading in the polls; according to the latest surveys, approximately 70 percent of Serbian citizens would prefer Vučić to be the next Prime Minister.
Vučić explained Pink Television on Sunday evening that calling the early elections "would stop tough reforms which are necessary". "I hope there will be no (early) elections, but I cannot exclude such an possibility." "Those which are striving for elections know they would be defeated", Vučić said alluding to opposition Democratic Party (DS). "Therefore, I don't understand what is it all about".
Vučić assessed that Prime Minister Ivica Dačić, who is the leader of Socialist Party of Serbia (SPS) "has been running the government strategically good". SNS won the 2012 general elections, but SPS took the PM position as it was stipulated in the coalition agreement. All polls since then suggested that SNS was the highest ranking party in Serbia. Deputy PM added that Serbian President Tomislav Nikolić, former Progressives leader, showed good results since he has been elected one year ago.
"Nobody in ruling coalition doesn't put any obstacles to the reforms, which are the most important. If that would happen, I would demand from President to call the elections. However this is not the case", Vučić emphasized.
Earlier this month Vučić said that "some difficult and painful cuts will have to be made, but we aim to create a healthy and sustainable economy, and our approach would be embodied in the creation of a healthy system, with a healthy approach and this is why we need to carry out the reforms in various sectors of social life as a whole, and especially in the economy". The reforms would include a new labor law, and a new law on planning and construction, as well as a reform of the pension system which Vučić said should be completed by the end of the winter.
Vučić announced that German engineering and electronics company Bosch would open its factory in Šimanovci, 28 kilometers from Belgrade in November. "Bosch factory will attract all the others German companies", Vučić concluded.