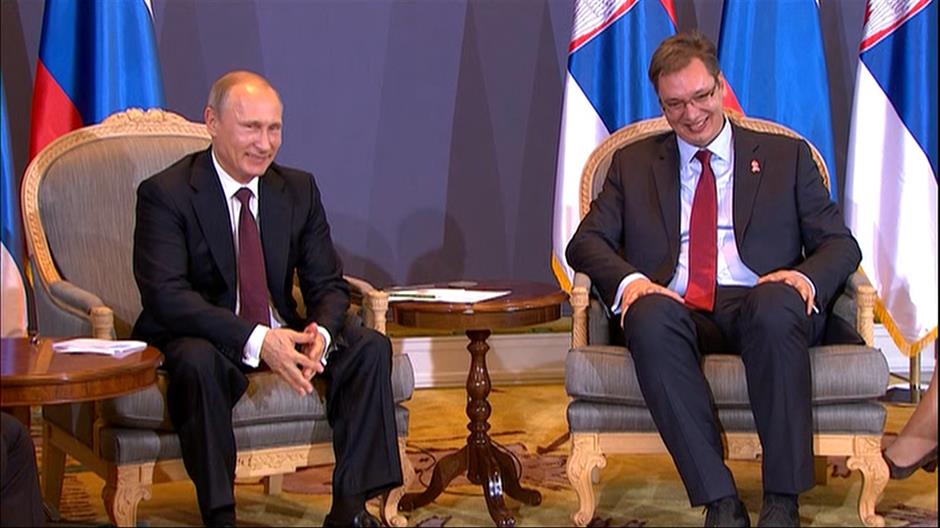 Serbian President Aleksandar Vucic will arrive in Sochi tonight, where he will meet with Russian President Vladimir Putin tomorrow.
Vucic will hold talks with the Russian President tomorrow at the Bocharov Ruchey summer presidential residence in Sochi; this meeting will be the 17th between them and the third this year.
The two presidents, according to reports by Tanjug, will first have a one-on-one meeting, followed by extended talks with the two delegations at a working lunch hosted by Putin in honor of the Serbian president.
After the meeting, Putin and Vucic will speak to the press.
The main issues that are expected to be discussed include bilateral co-operation between the two countries, as well as the current situation in Kosovo and ways to resolve the matter. In addition, as Vucic's visit comes shortly after the "Russian spy" case was revealed, this issue will certainly comprise one of the topics of discussion between the two presidents. /ibna