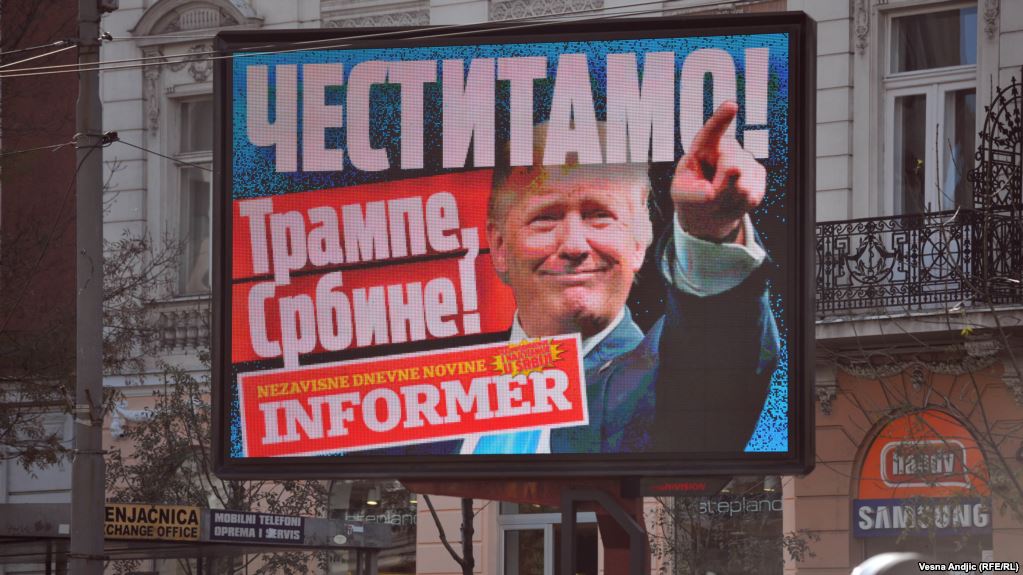 Serbian president Aleksandar Vucic will again call his US homologue Donald Trump to visit Serbia. "There is a hope that Trump will come to our country", Vucic said on TV Happy show on Monday evening, adding that he would also try to "bring" some other "world leaders" in Serbia during his term.
"If we ever had a chance to bring some American president in Belgrade, I think that we have such opportunity now; just as I believe that we will bring the Russian president to our country", Vucic elaborated. Vladimir Putin visited Serbia in 2014.
The Serbian leader said that he "would never use an opportunity to attack Trump". "Regardless of Trumps politics, I cannot attack him… I respect the courage of US president because it is hard to withstand the pathology spread by CNN and others in America", Aleksandar Vucic underlined.
"That is hard. Whatever they (Trump administration) do, they are guilty for everything… But Trump has made revolution which means that people are more important than celebrities, which means that one can win even against Meryl Streep, Lebron James… The people told them (celebrities) – we don't care about you, it's about us, we want somebody to take care about common people. In that sense, Trump had terrifying courage and energy. Well done old chap! But whether he will have the strength to do something… that's another question", Vucic explained.
The President of Serbia added that he would "do his best" to arrange another visit of China's Xi Jinping to Serbia. "That would be terrifying and unprecedented success". Narendra Modi, Indian prime minister, is also on Vucic's wish list for foreign leaders visits to Serbia, as well as German chancellor Angela Merkel and French president Emmanuel Macron./IBNA
PHOTO: Pro-Vucic tabloid Informer congratulated Trump on his election victory.