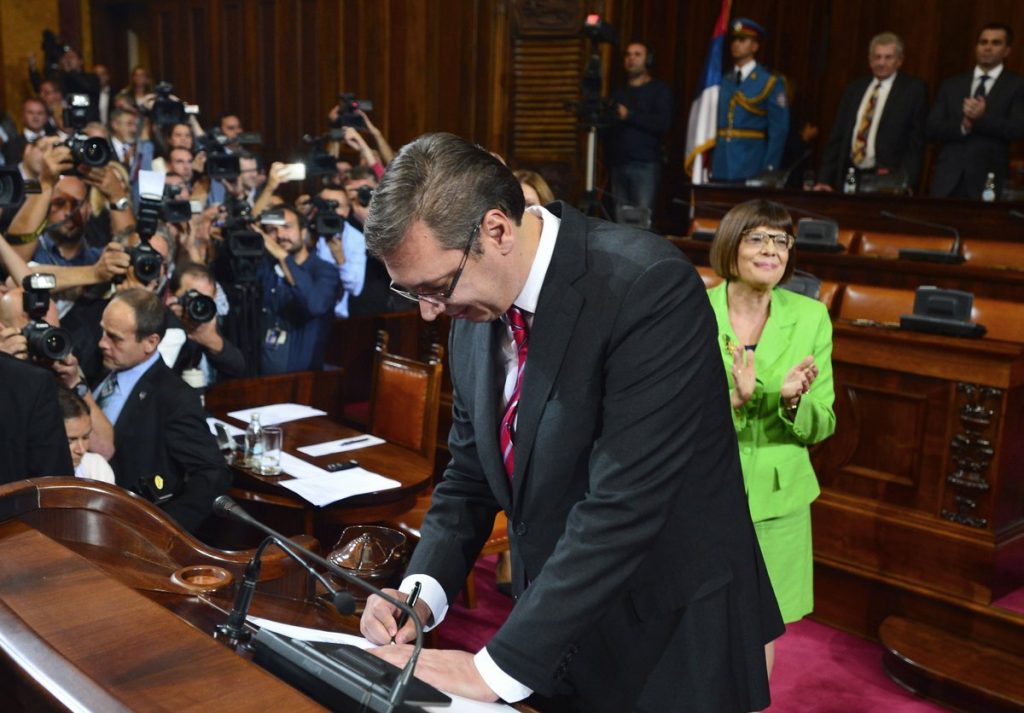 Belgrade, August 12, 2016/Independent Balkan News Agency
By Milos Mitrovic
The first session of the new Serbian government was held today about dawn, 14 hours after it was formed. Aleksandar Vucic second cabinet's initial meeting lasted some 30 minutes; its members have created their departmental committees.
According to government's public relations office, special attention was given to the socio-economic committee, as well as to appointing its members and their planned cooperation. The members of the committee stressed that the minimal wage in Serbia would be determined until September 15, in accordance with the law; they pledged they would work on minimal wage raising through the dialogue with the social partners.
The new government was formed on Thursday, with the support of 163 members of parliament out of 250; 62 MPs voted against Vucic's cabinet,
Vucic said that his cabinet would work "fairly, seriously and responsibly in the interest of the country". In his words, his governments most important goal would be improving the standard of living. He thanked to citizens on support stressing that he would work on strengthening the rule of law and better economy.
Vucic is Serbian prime minister since 2014. His Serbian Progressive Party (SNS) won general elections on April 24. Due to certain personal changes Vucic has made, analysts suggest that his new cabinet is, actually, reshuffled old one.
Goran Knezevic is new economy minister, instead Zeljko Sertic. The removal of Nikola Selakovic, close Vucic's ally, from the post of justice minister was a bit surprising; his successor is Nela Kuburovic, who was state secretary in the ministry until now. Media speculate that Selakovic would be appointed for Belgrade mayor or Security Information Agency head. Ana Brnabic is new state administration minister, instead of Kori Udovicki. Media stressed that Ana Brnabic is gay; Vucic said he chose Brnabic because of qualifications, not because she is lesbian.
The delay in forming Serbian government was widely interpreted as the result of foreign pressures. In that sense, the fact that Socialist Party of Serbia (SPS) leader Ivica Dacic remained on foreign minister post is allegedly linked with Russia. In May, when Vucic visited Moscow, president Vladimir Putin told him he was hoping that "people who pay significant attention to the relations between Serbia and Russia would have decent place in new Serbian government". It is reasonably believed that Dacic was among those "people" as well as Aleksandar Antic who remained on energy minister post and Slavica Djukic Dejanovic, new minister without portfolio.
Both Antic and Djukic Dejanovic are SPS members.