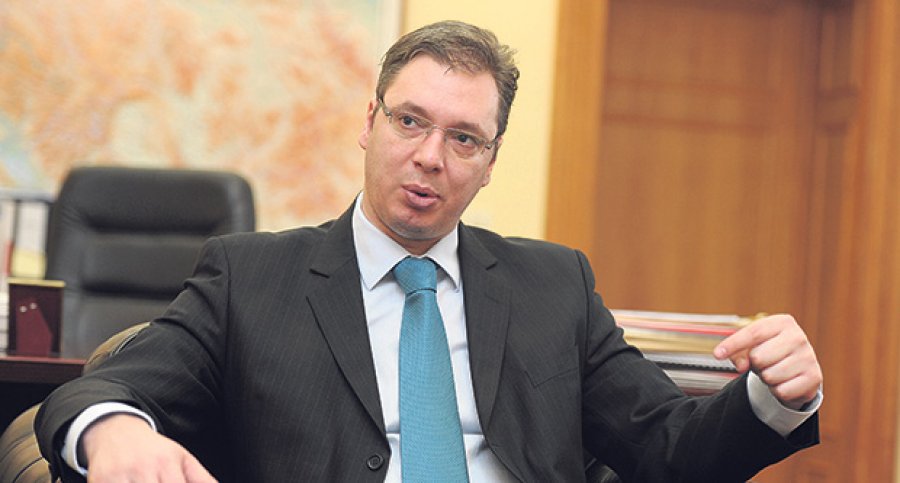 Belgrade, January 26, 2015/ Independent Balkan News Agency
By Milos Mitrovic
Serbia is ready to work hard in order to achieve good results, Prime Minister Aleksandar Vucic said in Helsinki today. After meeting his Finnish counterpart Alexander Stubb Vucic has called businessmen from Finland to invest in Serbia.
"We would like to be like Finland", Vucic said.
Stubb and Vucic have discussed Serbian accession to European Union, country's OSCE presidency as well as regional relations in Western Balkan and Ukraine crisis, Tanjug news agency reported. "Serbia is very important country in Western Balkan region due to accession process, OSCE chairmanship and good relations of the country with other states", Finnish Prime Minister underlined.
Vucic has thanked Stubb for the Finnish support to Serbia's efforts to become EU member state reiterating this process is country's strategic objective.
Vucic and Stubb have also tackled bilateral cooperation, growing trade exchange and plan to attract more Finnish investors in Serbia.
When asked whether Finland supports the opening of the first chapters in Serbia-EU negotiations, Stubb said that Helsinki "cannot affect these processes" adding that his country supports EU enlargement in general.
Serbia has officially started accession talks a year ago. However, full implementation of the Brussels agreement on normalization of the relations between Belgrade and Kosovo appears to be the main precondition for the real progress. Fresh high level Belgrade-Pristina talks are scheduled for 9 February.
Vucic has stressed that "Serbia has to fulfill its commitments".
"I hope that chapters will be opened soon, but we are not doing this because of chapters, but for Serbia and its future", Vucic said.
In Helsinki, Serbian PM has also attended business forum organized by Finnish national agency Finpro, a group which represents 550 companies.
"We are not asking for alms, we have started the reforms on our own, without foreign pressures because we want to be modern, economically stable European country. We want healthy economy and hard work", Vucic stressed.