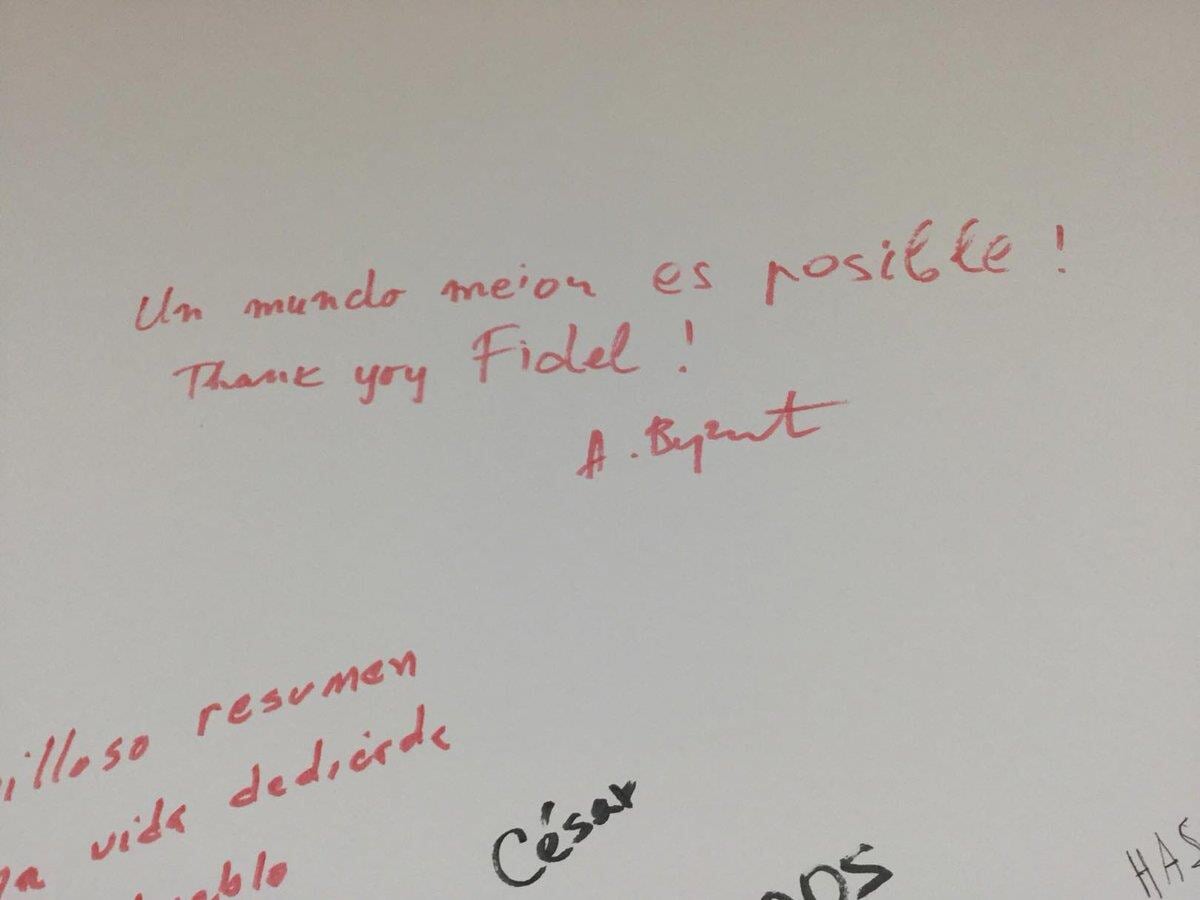 "Fidel Castro has disappeared physically, but he is always very present; in Serbia he is very popular and generally well known", president Aleksandar Vucic said, after visiting the exhibition about the Cuban revolution leader, in Havana. Vucic began his official visit to Cuba on Thursday, December 14. This is his first visit to some Latin-American country after he began serving his term earlier this year.
"He (Fidel Castro) is always in our hearts and I am very happy because I had the opportunity to visit this place", Vucic said at the International press center in Havana, where the exhibition "Fidel and the foreign policy of the Cuban revolution" has been organised, Prensa Latina news agency reported.
In the book of impressions, the Serbian president wrote: "A better world is possible! Thank you Fidel!"
Vucic has also visited the University of Havana where he gave a lecture titled "Serbia in Europe – the guardian of independence and sovereignty"; during the lecture, he presented his ideas on strengthening bilateral relations of Serbia and Cuba. Vucic stated that both the people of Cuba and Serbia share the same position "on the importance of independence, sovereignty and freedom".
He stressed that Serbs have "admired" Fidel Castro and were shaken when he died in 2016. "He has symbolised freedom-loving peoples and sovereign, independent countries, which protect their territorial integrity", Serbian president said about Castro.
At the meeting with Juan Esteban Lazo Hernández, the president of the National Assembly of People's Power (Cuba's parliament), Vucic thanked Cuba for supporting the Serbian position on Kosovo and Metohija.
"I believe that this visit will also improve economic cooperation of the two countries", he added. "We want the best possible relations with Cuba", Vucic said at the meeting.
"Cuba has always been demonstrating an exceptionally friendly position as regards our country; even in the most difficult of moments, Serbia was always voting against imposing sanctions to Cuba and we will continue doing so", Vucic told Lazo.
In his visit to Cuba, Vucic is accompanied by Serbian ministers of Health, Economy and Agriculture. Belgrade mayor Sinisa Mali has also travelled along with the other politicians…/IBNA