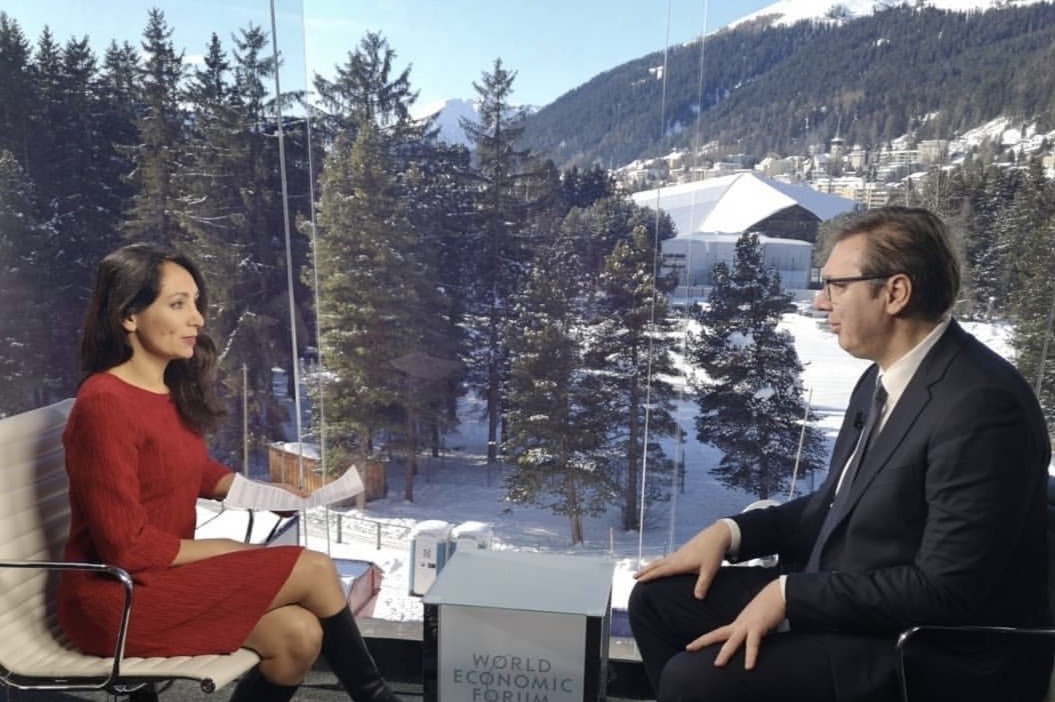 Serbian President Aleksandar Vucic said he was "frustrated by the teachings" of European leaders about the close ties with Russia and China and that Belgrade remains committed to EU membership, despite delays in the accession process, which he described as "unprecedented".
"To tell you the truth, I have many discussions with everyone who tells me about our cooperation with China, Russia, and then I see everyone else meeting with Xi Jinping and Putin more often than I do. "Serbia is a sovereign state, we are doing what's best for our people and for our country", Vucic said in an interview.
Asked what he would choose if he had to choose between the EU and Russia, Vucic said Western media have trouble understanding that Belgrade's relations with Moscow are for the benefit of the Serbian people and Serbia.
"I always tell Putin and I don't hide this from him, like many other EU politicians, because when they see Putin they forget where they come from, I tell him that we are on a European course and that this is our strategic goal, to become an EU member, without cutting ties, breaking ties with Russia, China and others", Vucic said.
Vucic added that he would not make the wrong decisions to please the EU or Moscow, adding that he did not know whether Serbia would join the EU in three, five or seven years, but that "we would maintain relations for the benefit of the people and that is our policy".
With regard to the EU membership, Vucic said Serbia remains on track, despite being disappointed with the plan.
"Serbia is not very excited, but we are still committed to the EU path, because we do not see any other alternative; we have been here for 20 years, I think; except for Turkey, no country has waited so long", Vucic said.
Vucic rejected the claim that the slow process of normalizing relations with Pristina was the only reason Serbia is behind the "path of accession", adding that the lack of incentives from the EU and Western allies is to blame.
"This is mainly because of the relationship between Belgrade and Pristina, but at the same time today I am discussing not only with European officials but also with US Secretary of State Mike Pompeo and I asked him if we could reach an agreement with Pristina if a compromise is reached, would it be enough for us to join the EU? And no one from the EU, or even the US, because they are working closely together, could confirm that we will be part of the EU", Vucic said.
He explained that this means that Serbia has to wait for EU's decision and conclusions, whether they want to see Serbia as part of the Union or not.
Vucic said he was "not happy" about the state of relations with the EU, but that he was still deeply grateful to Brussels for the assistance provided by the Union during the floods of 2014./ibna