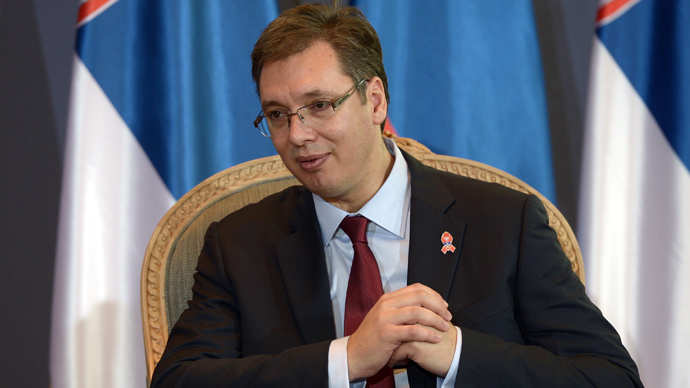 Belgrade, July 31, 2015/ Independent Balkan News Agency
By Milos Mitrovic
Aleksandar Vucic, Serbian Prime Minister, is still the most popular politician in the country; if elections were held tomorrow, Vucic's Serbian Progressive Party (SNS) would gain 51 percents of the vote, according to the results of the latest poll organized by Faktor plus agency. The poll was conducted with the 1,200 respondents, political analyst Dejan Vuk Stankovic said today.
According to the survey, Socialist Party of Serbia (SPS) – coalition partner of the progressives, led by Foreign Minister Ivica Dacic – would gain "above" nine percents of the votes, while main opposition group Democratic Party (DS) enjoys approximately seven percents support. If elections were held tomorrow, ultra-nationalistic Serbian Radical Party (SRS) would enter the parliament.
The ruling parties have popular support and legitimacy for their policy, Stankovic said at the media conference. The survey has showed that Vucic enjoys 56 percents support. Dacic's moves were approved by the 32 percents of the citizens, while President Tomislav Nikolic's ratings is about 31 percents.
"Serbian citizens believe that Belgrade should increase its influence in Kosovo's market, one of not many territories where Serbia marks trade surplus", Stankovic said. If referendum on austerity measures similar to one organized in Greece is held in Serbia, 35 percents of the voters would say "no".
This shows that "radical left ideas" a la Siryza have ground in Serbia, Stankovic concluded.