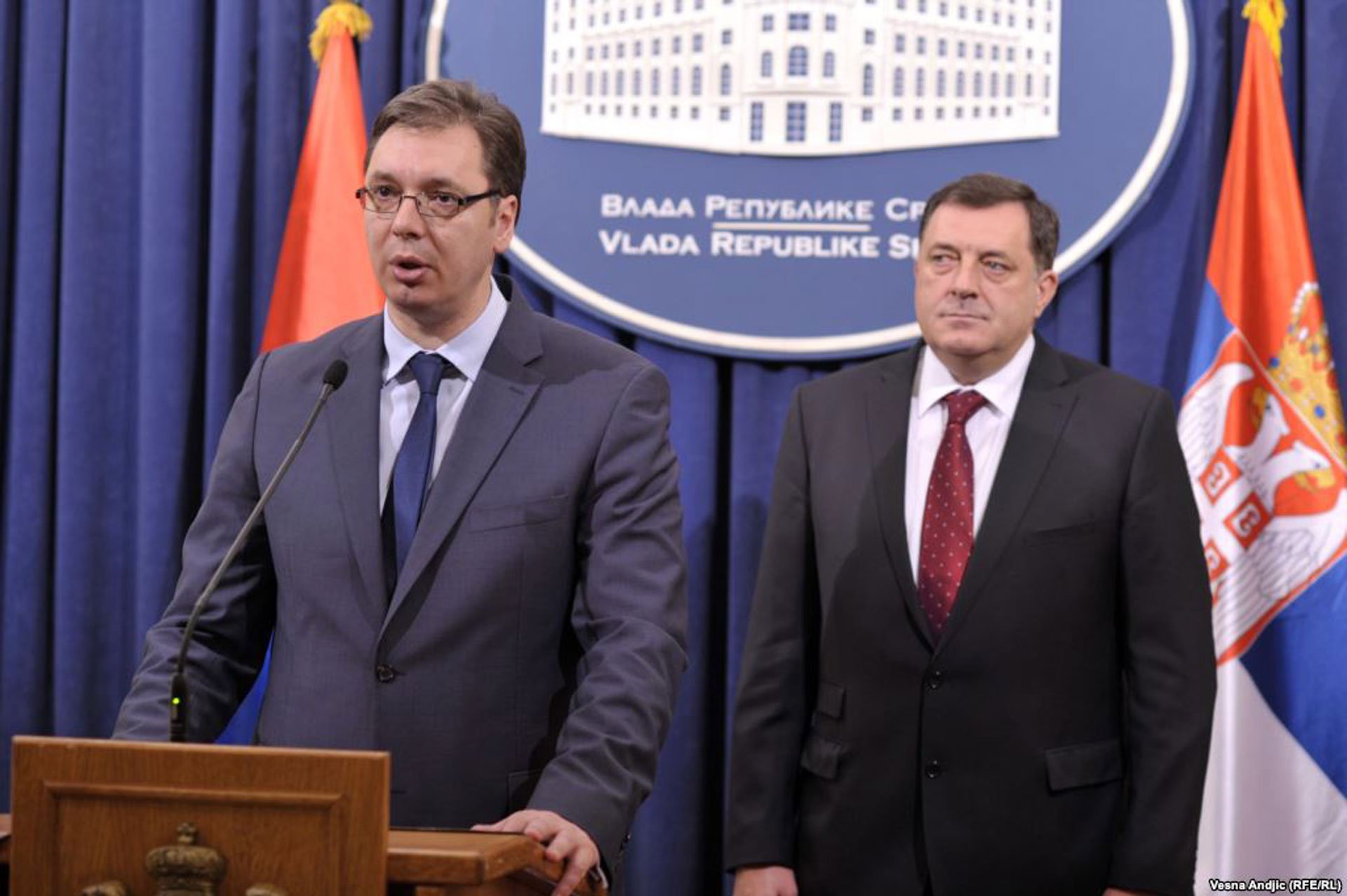 Belgrade, November 4, 2015/Independent Balkan News Agency
By Milos Mitrovic
In days to come Serbian Prime Minister Aleksandar Vucic will try to encourage Republic of Srpska (RS) President MiloradDodik to give up from the planned referendum on judiciary in Bosnia-Herzegovina, a government source told Belgrade "Danas" daily.
RS insists that the Court of Bosnia and Herzegovina and Prosecutor's Office are biased against Serbs.
In Vucic's opinion, according to the source, a referendum would spark conflicts and jeopardize the stability of both Bosnia and the region. RS opposition as well as Western diplomats repeatedly warned that voting in RS would make European Union give up on the initiative for Bosnia's EU integration.
Earlier this year Vucic publicly appealed to Dodik to recede from the referendum. "I have asked them (RS), on behalf of Serbia, to reconsider the decision", Vucic said in July.
However, Dodik immediately said that he would not give up. In his words, RS would do its best to regain competencies suspended by International Community High Representative in Bosnia. RS would use "all democratic means" in order to achieve its goal, he added.
"We care very much for the will of the people, the will of the citizens of the Republic of Srpska. There will be the referendum about Court of Bosnia and Herzegovina and Prosecutor's Office. This is over. We will test the people's will which is very important for our further democratic and institutional struggle to get back our competences…"Dodik said in the interview for "Dnevnik" newspaper.
Bosnia cannot be a stable country until "foreign factor" makes a decision in it, Dodik stressed.
According to RS institutions' decision, the voting would take place on November 15. The question on the ballots will be: "Do you support the unconstitutional and illegal imposing of laws by International Community High Representative and especially imposed laws on Court and Prosecutors Office of Bosnia and Herzegovina as well as the implementation of their decisions in the territory of the Republic of Srpska?"