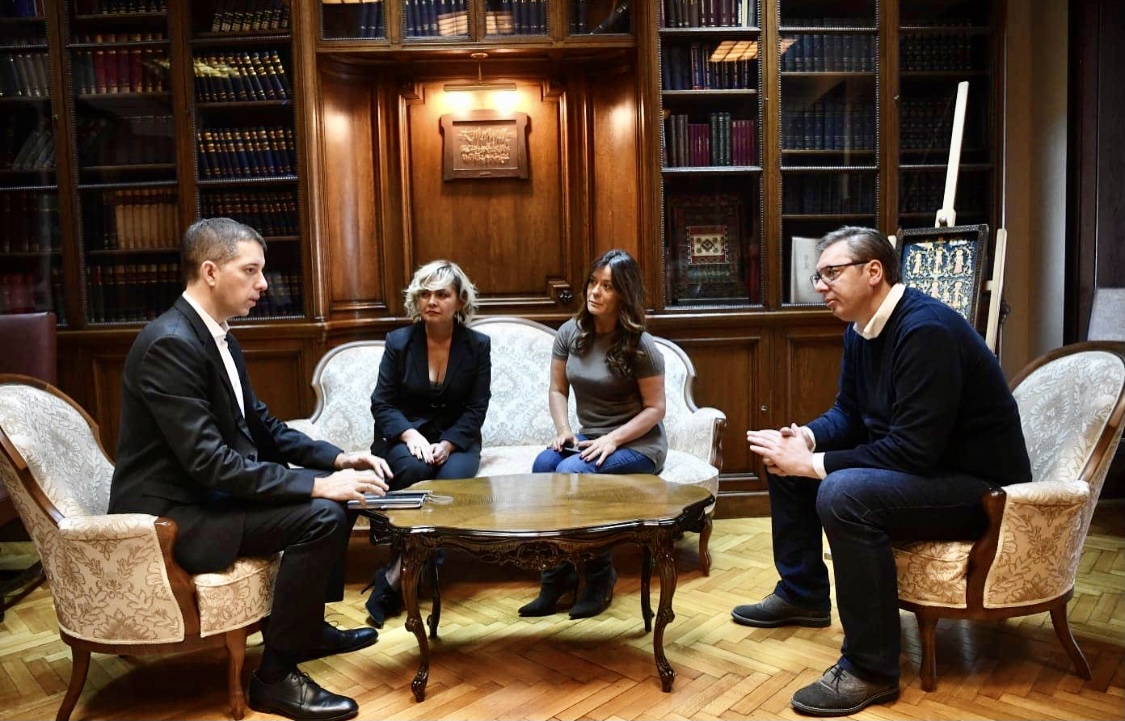 Today, Serbian President Aleksandar Vučič spoke with the soon-to-be-inaugurated Ambassador of Serbia to the United States, Marko Đurić.
In the last preparatory meeting with the Serbian Ambassador Marko Đurić before leaving for Washington, Vucić posted a photo on his official Instagram page and wrote "Budućnostsrbije"
"I am confident that Đurić will successfully represent and protect the interests of our Serbia in this region", Vučić said.
Earlier this month, Đurić received the green light from the US administration in Washington, less than a month after the Serbian government decided to appoint him Serbian ambassador to the United States.
Marko Đurić, 37, is a diplomat and has been appointed Ambassador of Serbia to the United States on October 8, 2020. Previously, he served as the Director of the Office for Kosovo and Metohija from 2 September 2013 to 8 October 2020. He also served as Foreign Policy Adviser to the President of Serbia from 2012 to 2014. As a member of the Serbian Progressive Party since its establishment in 2008, he currently serves as vice-president of the party and a member of the party's Foreign Policy and European Integration Council. /ibna