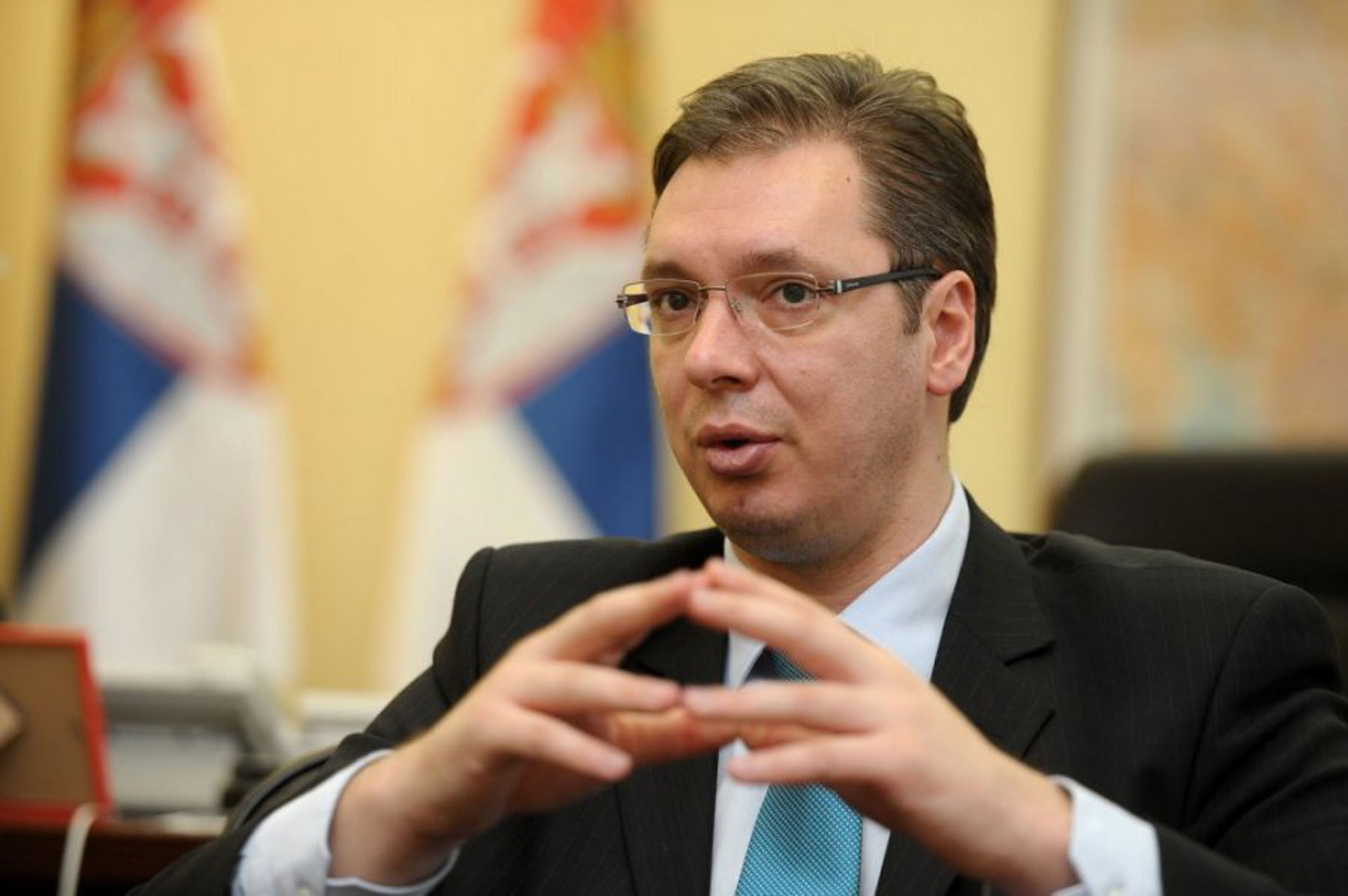 Belgrade, June 11, 2015/ Independent Balkan News Agency
By Milos Mitrovic
In days and months to come it is necessary to continue full political activities in order to provide more secure future for Serbia and improve its economy, Prime Minister Aleksandar Vucic told journalists in the Parliament today.
Vucic specified a number of important dates that are approaching: "hard negotiations" with the representatives of Pristina on June 23; talks with IMF officials three days later and the marking 20 years of Srebrenica massacre in July.
He also mentioned the marking of Vidovdan (June 28), Serbian religious holiday. The government earlier announced that Vucic and Republic of Srpska President Milorad Dodik will reveal a monument to Gavrilo Princip in Belgrade on June 28. On Vidovdan 1914 in Sarajevo, Princip assassinated Austria-Hungarian archduke Franz Ferdinand and his wife; an event that was used as pretext by the former empire to launch war against Serbia, which was the prelude for the outbreak of World War One.
In Serbia, Princip is considered as a hero. But in Bosnia, opinions vary, while some historians have marked him as a terrorist similar to Osama Bin Laden.
"We will be faced with a number of tough decisions which will be made in the best interest of Serbia and its citizens, rather than for gaining political points", Vucic said. According to state television, the premier "appealed" to citizens on preserving stability of the country "because Serbia is getting stronger than anyone else".
The situation in the region is getting complicated in all domains, Vucic said recalling that Brussels talks on resolving political crisis in FYROM have failed.
Considering British initiative in UN to proclaim July 12 as a Memory day dedicated to the victims in Srebrenica massacre, PM said he "would be glad if Serbia had been consulted". But he refrained from any further comments.
Vucic reiterated that Serbia would not react "on provocations from the region" and do its best to preserve stability and provide for a better future.
Summarizing his term which started last May, Vucic recalled that a year ago the government was faced with heavy floods in Serbia and the outbreak of the Ukraine crisis. However, the months to come would be most difficult for Serbia, he said. "This will be a very hard period and you can see that from my face", Vucic concluded.
"Whatever we agree in Brussels on June 23, I will be guilty. If I go to Srebrenica, I will be guilty. If I don't go to Srebrenica, I will be guilty too. In every occasion, however,, I will follow the interests of Serbia", Vucic underlined.