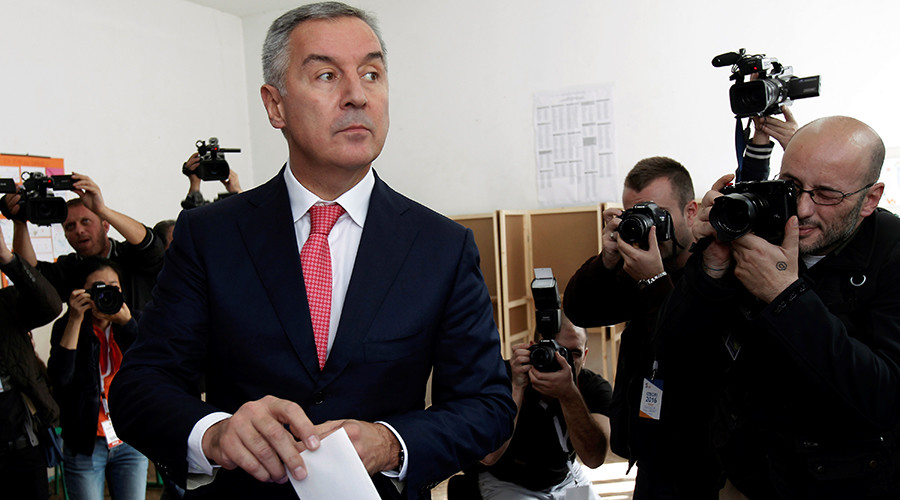 By Serbian security services have found "irrefutable evidences" for different illegal activities conducted in the territory of Serbia which were the preparation for the illegal activities in Montenegro, Serbian prime minister said on Monday evening. "Ever second" of the activities of the Montenegrin prime minister was traced and the "most modern" tools were used in that sense, AleksandarVucic said after meeting with security services chiefs.
Vucic said that the perpetrators of these activities were detained and "are under our control". He also said that uniforms were found and 125,000 euros seized.
During recent general elections in Montenegro 20 persons from Serbia were arrested, including former Gendarmerie chief Bratislav Dikic. Montenegrin prosecutor's office stated that those detained had intention to "abduct" premier Milo Djukanovic. However, Vucic downplayed their role suggesting instead the engagement of foreign services of third countries.
He declined to comment Montenegro's officials' claims on Russian interference in elections. At the same time, Vucic confirmed activities "with foreign element" from East and West alike.
The activities of foreign intelligence in Serbia have been increased, he added. Serbian intelligence succeeded in "neutralizing" some agents, he suggested.
"Regardless the price that I would have to pay… Serbia would process those who think that giving criminal records to foreign embassies clerks is allowed", Vucic said. When asked whether somebody from Serbian police was involved, he said that there was a "top official".
At the same time Serbian PM stressed that politicians from both Serbia and Montenegro were not involved, explaining that these activities were "completely criminal".