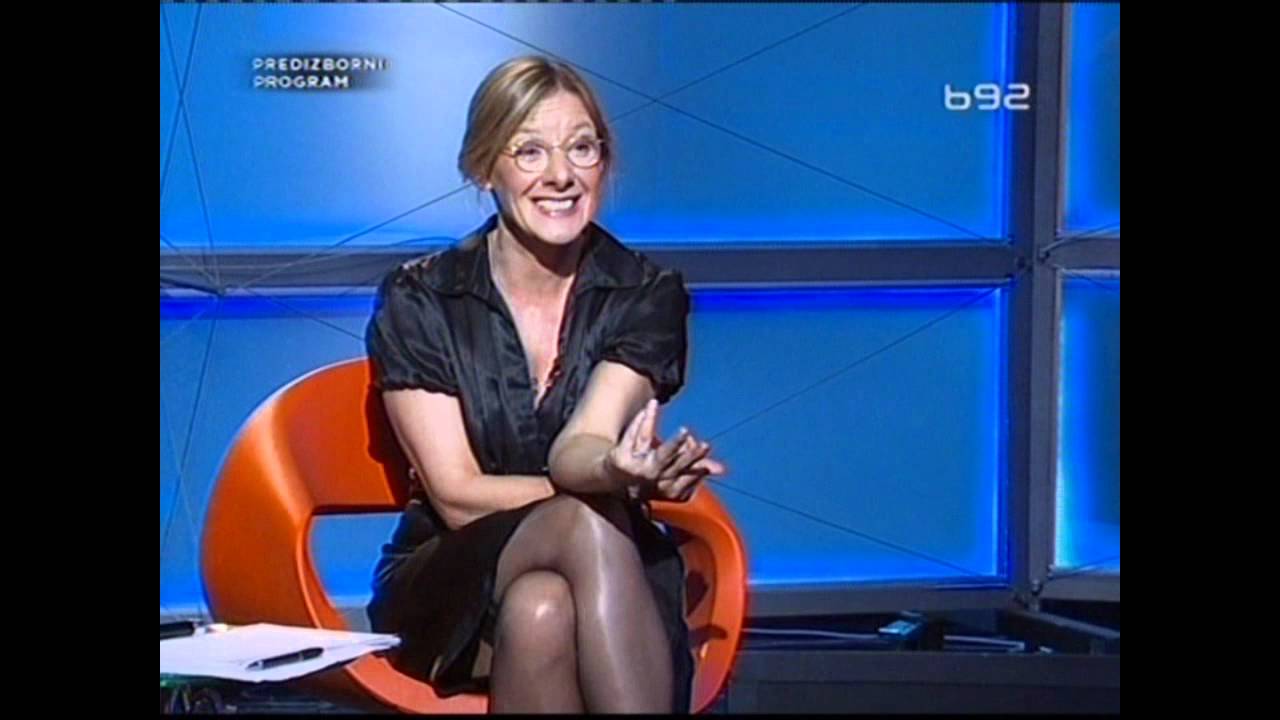 By Milos Mitrovic – Belgrade
Serbian prime minister Aleksandar Vucic is not afraid of any TV show, defense minister and vice president of the ruling progressives Bratislav Gasic claims. Gasic said in Parliament today that he believes that Vucic has nothing to do with alleged taking off the air political TV show "Impression of the week".
"This is my personal view and I'm one million percent certain that he (Vucic) has nothing to do with it", Gasic underlined.
Earlier today Democratic Party MP's leader Borislav Stefanovic asked Culture and Information minister Ivan Tasovac "when the injustice will be corrected" alluding to the TV show "which has been taken off the air following the will of PM".
Olja Beckovic (photo), author of "Impression of the week", last week said that her show that ran on private TV B92 since 1991 has been banned by prime minister. The management of the company Astonko which is majority stakeholder of the television has offered Beckovic a transfer to the B92 Info channel. RTV B92 is a television with national frequency unlike B92 Info channel. Beckovic said she has "refused blackmail".
B92 announced today that the negotiations between the management, from one side, and Olja Beckovic and production group "Mreza", from the other, have not been successful so far. "The outcome of the negotiations is that both the author of the "Impression of the week" and the production group … had severely violated the professional ethics by issuing public statements and allegations on alleged blackmails and ultimatums with an obvious intention to discredit (the company)", B92 stated.
Beckovic reacted by saying she doesn't understand the statement. "I would like to be acquainted with the author of such statement", she told "Blic" daily. She reiterated she was not aware on the further decisions on her show and that her contract with B92 would expire in March 2015. "I expect from them to behave professionally and to comply with the contract", Beckovic explained.
On Sunday evening, at a time when the show has usually been broadcast, the protest has been held in front of the B92 building in Belgrade. Two main journalists associations in Serbian have supported Beckovic.
In September, another political TV show "Sarapa's problem" has been taken off the air from RTV Studio B, television controlled by City of Belgrade. Vucic's progressives hold the majority in the city assembly.