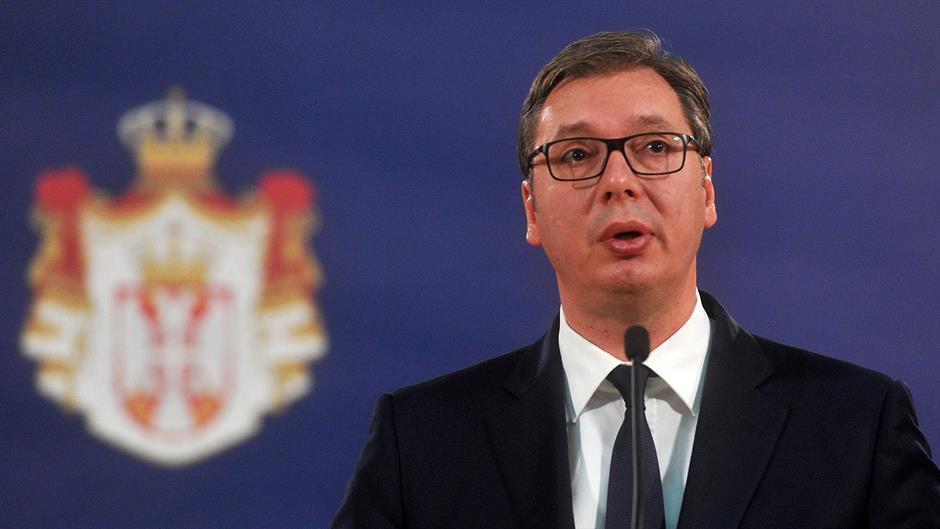 The claim that Serbian police took part in the crackdown against the protesters in Banja Luka is a "notorious lie", said president Aleksandar Vucic. According to some accounts, both the police of Republic of Srpska (RS) and Serbia dispersed demonstrations organized on Tuesday after the parents of David Dragicevic, a 21-year old man who died under unresolved circumstances earlier this year, were arrested.
David's father, Davor Dragicevic – who has organized many protests after his son passed away in March – has been released in the meantime, as well as his mother. Dragicevic accuses the RS government of what he calls murder. During the protest in Banja Luka, the police also arrested two opposition members of RS parliament.
"We do not meddle in the internal affairs of other countries and entities. We do not meddle in internal affairs of Bosnia and Herzegovina, especially RS", Vucic told reporters in Belgrade today. Such allegations, he went on, "represent insolence and wantonness of some politicians in our country whose only objective is to steal money".
"We follow the events in Banja Luka and we want everything to end peacefully. I believe that the same approach is shared by the institutions in RS", Vucic said. "What could one say to a father and mother who have lost their child? I would be careful, I would just talk and talk with them", he added.
Vucic also commented on the tweet posted by opposition politician Janko Veselinovic, saying that "20 leaders have 13 percent of the votes which I give them as a gift". Veselinovic suggested that Vucic might have regarded the crackdown in Banja Luka as "rehearsal" of how he could react against the protesters in Belgrade.
Several hundred people gathered today in Belgrade at the rally of solidarity with the protesters in Banja Luka. On Saturday will be organized a fourth protest against violence in politics, media control and growing authoritarianism. The previous marches held this month attracted thousands of people – the highest number in years.
"How can you overthrow somebody who have four times (votes) than you… Don't even dream about that", Vucic, who is the president of Serbian Progressive Party (SNS), said. Serbia, as he concluded, "has more serious problem, than thieves from the former government, and these are Kosovo and Metohija"./IBNA