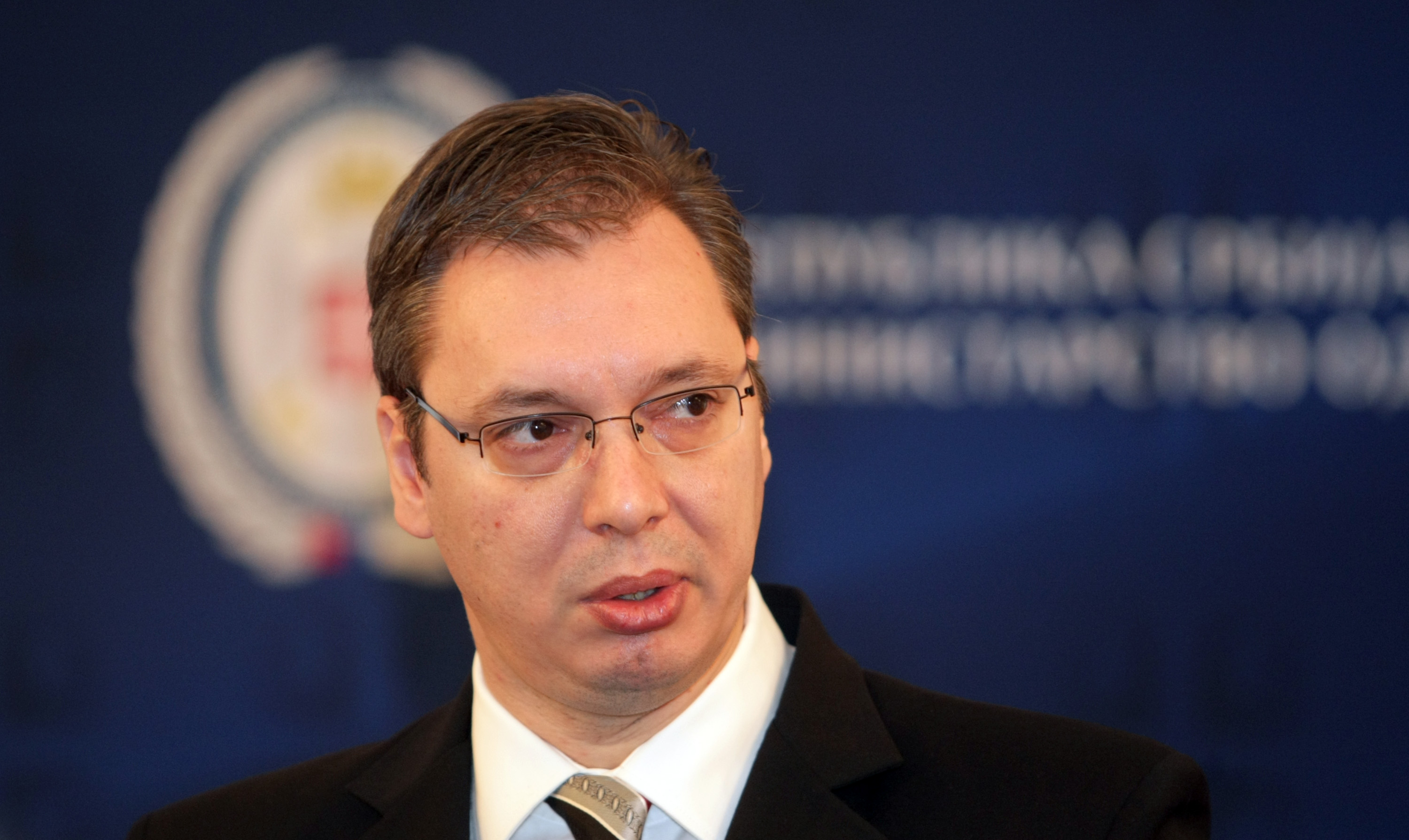 Belgrade, May 28, 2016/Independent Balkan News Agency
By Milos Mitrovic
The new Serbian government should be formed until June 16, acting Prime Minister Aleksandar Vucic told journalists on Friday. He denied that Russian President Vladimir Putin, whom he privately visited in Moscow, had put pressure on Serbia considering who should be the new government members.
Vucic's Serbian Progressive Party (SNS) won the majority in April 24 general elections as well as the majority in Vojvodina province parliament and in a number of municipalities in polls held on the same day.
"I would like to express my hope that – regardless of the future cabinet composition – people who pay significant attention to the relations between Serbia and Russia would have decent place (in the government)", Putin told Vucic at their meeting in Kremlin earlier this week.
Putin and Vucic concluded that "sincere and true friendship of Serbian and Russian people has to be confirmed with even more concrete and successful cooperation in all domains of social life".
According to Sputnik, Russian state owned news agency, Vucic was in Moscow on a private visit. But the Premier insisted that bilateral cooperation was the issue he discussed with Russian President, rather than "party topics". He said that Putin didn't "put pressure" regarding the new government.
"Putin literally didn't say a single word on any political parties, besides the one that I lead… I do respect President Putin very much… but the composition of the new government is up to me", Vucic said.
At the same time, the PM announced significant changes in SNS ahead of the party conference on Saturday. In his words, all SNS vice-presidents, which should be elected, would be "new, young people". Incumbent ones would "continue their work" in the government.
The internal arguments within SNS have been the subject of speculations for months, but personal changes, according to Vucic, would be done in order party organization to be strengthened.
Vucic defensively reacted when reporters asked him on investigation about recent illegal demolitions of the buildings in the center of Belgrade, at the place where monumental UAE-invested business complex was planned to be built in decades to come. He said that he takes the case "seriously", but that there are many even more serious issues to be resolved, such as the murder of singer Jelena Marjanovic.
Demolitions were conducted by masked people with bulldozers in the middle of night; Vucic and Belgrade Mayor Sinisa Mali claimed they didn't know who has committed it.
Rather than answer the question, Vucic recalled the overthrowing of Slobodan Milosevic in 2000 and his deportation to the International Criminal Tribunal for the former Yugoslavia. At the time, Vucic was a die hard nationalist. His fresh comments reminded social media commentators on that period.