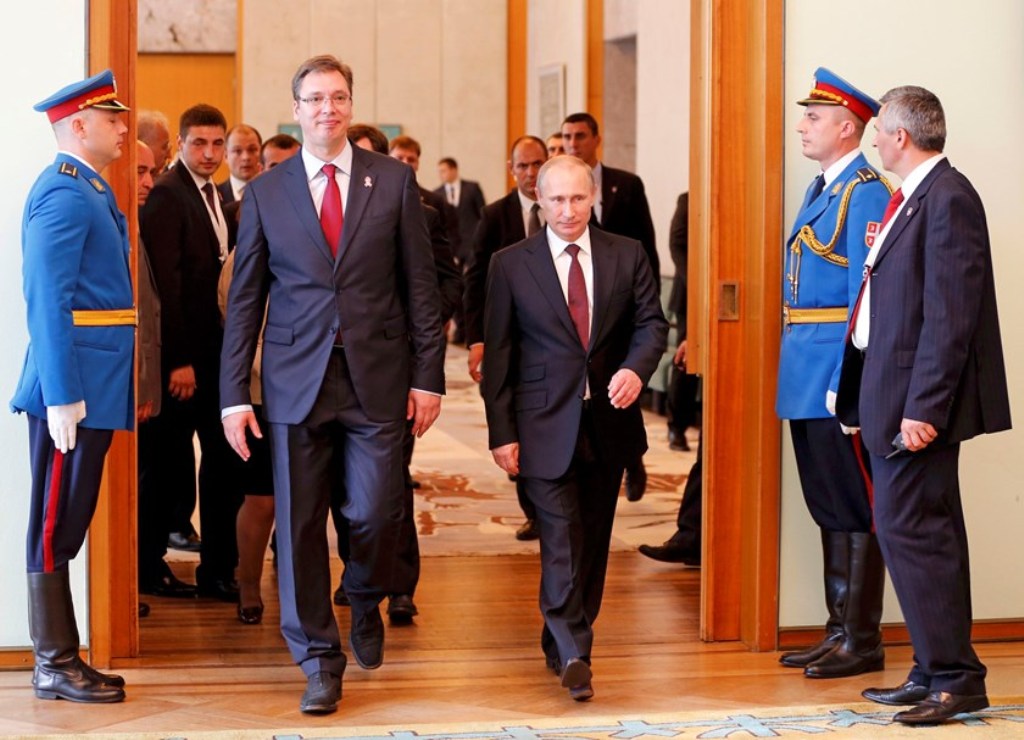 President of Serbia, Alexander Vucic has declared that Russia will openly take a position on Kosovo and that it will closely follow the process for the normalization of relations between Pristina and Belgrade.
Vucic made these comments following a meeting with the Russian president, Vladimir Putin in Moscow.
The Serb president stressed the excellent relations that exist between the two countries, stating that in 2015, Russia vetoed the resolution of the UN Security Council to consider the massacre of Srebrencica in Bosnia as genocide.
The Serb president is among the few state leaders who will participate in the celebrations that will take place today in Moscow, due to the decision that many world leaders have taken to boycott them as a result of the tension following the poisoning of the Russian spy, Sergei Skripal in London.
The Serb president assured the Russian president that Serbia will preserve military neutrality,  that it will not be part of NATO or any other military alliance and that it will not place sanctions on Russia.
After the meeting he said that "without Russia, it's impossible to find a solution on Kosovo". /ibna/