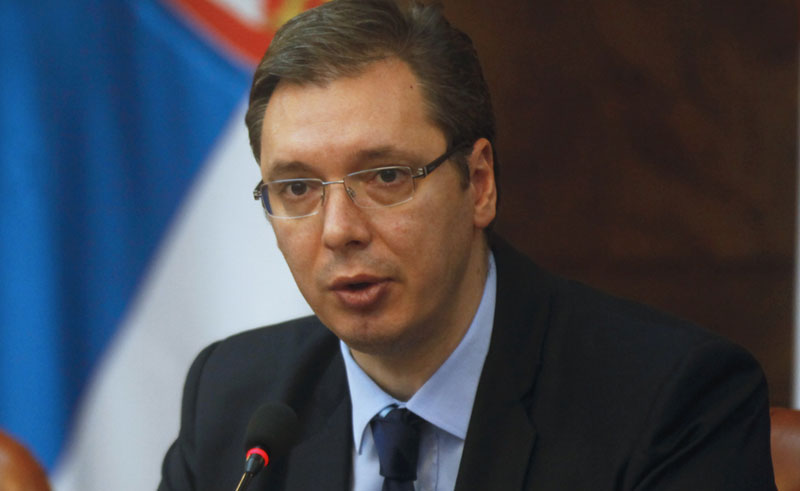 Croatian Prime Minister Andrej Plenkovic is always welcome in Belgrade, says his Serbian counterpart, Aleksandar Vucic.
"The goal of Serbia is to have good relations with Croatia and, if that's possible, great, and if not, these relations should not get any worse," Vucic told the Zagreb-based weekly Globus in an interview that will be published on November 24.
Vucic said he saw Plenkovic as "a decent, serious and responsible man who has his own, not always positive, but his own stance on Serbia."
Speaking about the relationship between the two countries that the weekly said has experienced "unstoppable deterioration" these recent years, Vucic, described as Serbia's "favorite politician," said things were "not great" now – but have been placed on a rational basis "for the first time."
"At least we're not lying to each other," said Vucic.
With the arrival of Plenkovic, Vucic believes, a period of true normalization is on the horizon.
The Serbian prime minister revealed that he and his Croatian counterpart have already spoken several times. "We understood each other excellently on all other matters, only we did not touch on the issues of Serbia and Croatia. We talked about Europe and about America, but not a single sentence about Croatia and Serbia," said Vucic.
When asked when their first meeting can be expected, Vucic replied by saying that Plenkovic was "always welcome in Belgrade."
The weekly said the full interview, to be published on Thursday, also "reveals why and how Vucic helped Montenegrin Prime Minister Milo Djukanovic prevent a coup, why he is worried about the position of Serbs in Croatia, how he sees at the appointment of Ante Gotovina as an adviser to the Croatian minister of defense, and why he thinks that Croatia and Serbia should establish a common market without borders."/IBNA
Source: B92