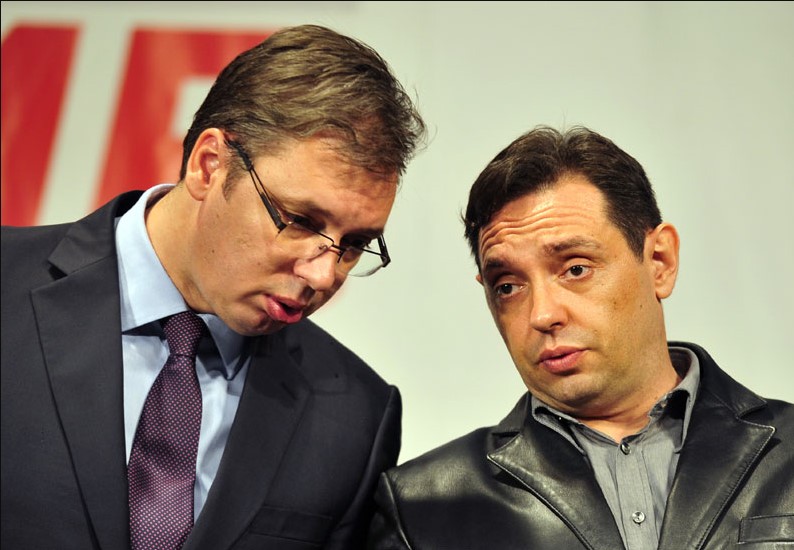 The failure of Kosovo to become an Interpol member state represents "a small symbolic victory" which has cheered up people in Serbia, claimed president Aleksandar Vucic today. However, Serbia is yet to be faced with a challenge considering Kosovo's Interpol membership bid, Vucic added.
When asked by reporters to comment defence minister Aleksandar Vulin's suggestion that Serbia should change its policy towards Montenegro and fYROMacedonia, because these two countries have voted in favor of Kosovo Interpol bid, Vucic said that "Podgorica and Skopje have demonstrated that for them Pristina is much more important than Belgrade".
"We have understood that message very well. We want good relations, but we have become aware of their priorities", Vucic said alluding to governments of Montenegro and fYROMacedonia. "We will act responsibly and seriously, respecting their positions. However we do understand our own position very clear, and we will act accordingly in the future", the president emphasized.
With regard to Kosovo's strivings to become a member of international organizations, Vucic also criticized the Serbian opposition, claiming that they would have "attacked" him regardless of the voting in Interpol Assembly outcome.
Vucic claimed that he is being offended no matter what. "But that is democracy. The people should hear and see that".
The political analysts in Serbia underline that Vucic's government represents Kosovo's failure to become Interpol member as its own triumph. The "triumphalism", among other factors, could be used for calling early elections, they say./IBNA