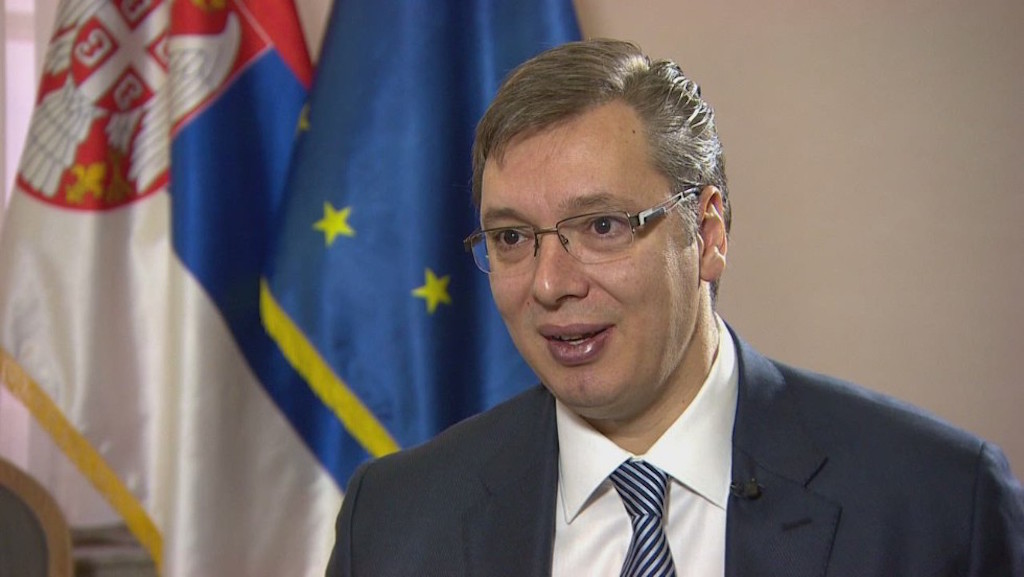 The representatives of Pristina do not want to discuss about any issue of key importance, said Serbian president Aleksandar Vucic ahead of the upcoming new round of the dialogue on the Kosovo question in Brussels.
"I see that Albanian officials from Kosovo and Metohija do not want to talk neither on the Community of Serb Municipalities nor about the North and 'Gazivode'", Vucic said today. The Community of Serb Municipalities was supposed to be introduced in the north of Kosovo, in accordance with the 2013 Brussels Agreement.
Vucic repeatedly mentioned the hydro-power plant 'Gazivode' in the context of the possible demarcation plan between Serbia and Kosovo.
"It seems that they (the representatives of Pristina) are not willing to discuss anything which is of key importance", Vucic told journalists while commenting recent statements of the president and premier of Kosovo Hasim Thaci and Ramus Haradinaj respectively.
"Serbia has not time to waste and wants to talk about all issues which are important to both Serbs and Albanians", added the Serbian head of state. He reiterated that "time has come for Belgrade and Pristina to take responsibility".
"It is time for us to decide on our faith, rather than giving that right to others", Vucic underlined. "The politicians have been elected to resolve the toughest problems of the citizens rather than adding more to them (the already existing ones).
Serbian, state-owned Tanjug news agency reports that according to "announcements by Pristina", the representatives of the breakaway province "do not want to discuss any issue which fundamentally refers to the normalisation of the relations and the historic agreement between Serbs and Albanians". Instead of this, they offer "talks on ways of reaching a final, legally binding agreement", without being more specific…. / ΙΒΝΑ