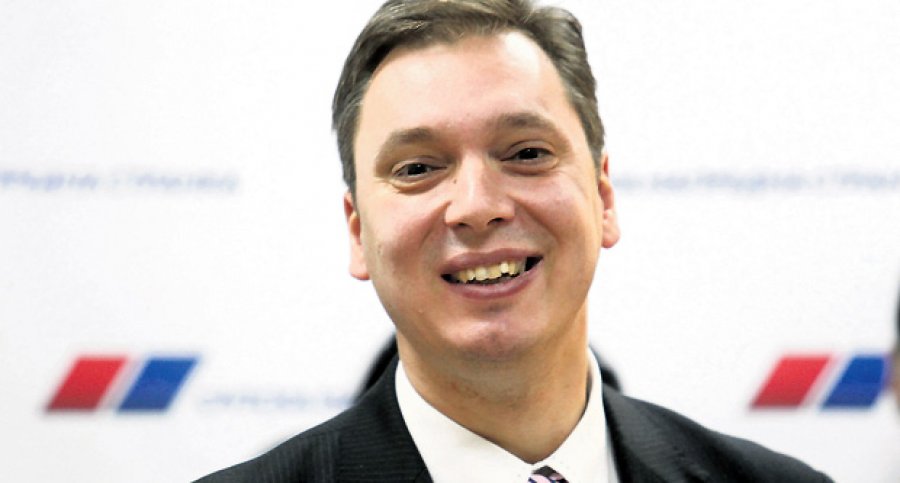 Belgrade, December 30, 2014/ Independent Balkan News Agency
By Milos Mitrovic
Serbian Prime Minister Aleksandar Vucic said he is satisfied with the results of his cabinet. In the interview for Radio-Television of Serbia he summed the achievements of the government in 2014 and appealed to "others, even political opponents to offer their contribution". "We have the historic chance for the change".
"I appeal to those who think in a different manner and even those who cannot stand me personally to join us, to make Serbia modern and decent country", Vucic underlined. He added that the government was hardworking in 2014 and recalled to IMF's positive assessment for the next year's budget.
"Roosevelt once said that there are always those who are critical, who find imperfections in everything and who say they would do better everything. But the glory belongs to those who make mistakes, who make many mistakes, but who are also hardworking", Serbian premier emphasized.
He said that the IMF demands from Serbia to resolve the status of the restructuring enterprises in order to heal the economy which is "the key philosophy of  Serbian politics". "The key question is why we have chosen this path. If we didn't we would have the results like those in Greece, though I think that Samaras was excellent Prime Minister who has traced his country in the right path".
"You will see how will Serbia look like in five years; and you will also see how the other countries will look like, those which have not enough courage to resists political pressures and critics", Vucic underlined.
Considering Ukraine crisis and possible Western "ultimatum" for Serbia to impose sanctions against Russia, Vucic said that "nowadays nobody use the language of ultimatum". "Everybody know that Serbia is the pillar of stability and that such an act (ultimatum) would destroy this pillar", PM explained.
"The fact that we cannot affect the conflicts in Ukraine is worrying me and I am very concerned what the end of the winter and the beginning of spring would bring". In January Serbia will start its 12 months long presidency over OSCE. Diplomats believe that the Belgrade will find itself in the difficult situation between Russia and the West.