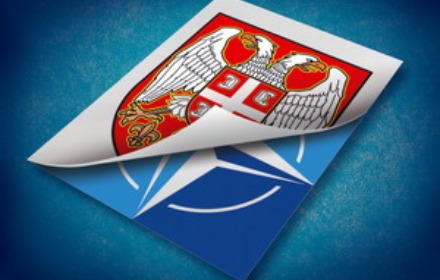 By Milos Mitrovic – Belgrade
The new Serbian government "should operate as a team that should not necessary have Messi and Xavi but the cabinet that could be compared with FC Bayern which has great team", Serbian Progressives Party (SNS) leader Aleksandar Vucic said in the interview with Deutsche Welle. On March 16 elections SNS won absolute majority and it is expected Vucic, who is currently Deputy Prime Minister, to lead the new government.
Vucic emphasized he wants to create a team that would operate "as one person" and added  he would strive to avoid the "feudalization" of the ministries alluding to rigid control of ruling coalition parties over the government departments in the previous cabinets. He admitted that the current government had also been feudalized.
"I want to know what is going on in every ministry. I want Finance Ministry to be informed about the all spending in Sports Ministry, Culture Ministry or some other department".
Vucic said that the economic and judiciary reforms would be the priorities of his cabinet.
"We have to revive and heal Serbian economy as well as the industry and agriculture and it would be needed to work hard and be very patient. We would also need the change of the mentality among all of us and among all the citizens", Vucic stressed.
"We intend to create incomparable more favorable law framework for investments from both Serbia and foreign countries. At the same time we have to adopt at least 13 laws that would represent the implementation of the action plans with regard to the rule of law and judiciary".
When asked whether he expects the success in the fight against corruption and organized crime – the department he is in charge in the outgoing government – Vucic said that there were "many problems" in that regard. "This is the job for the institutions".
"What we (government) do shows only the extent of the political will. This is not enough. All the institutions should work more, harder and better. What we are witnessing now is the work of the police and prosecutors, but the courts should be incomparable more efficient", Vucic explained.