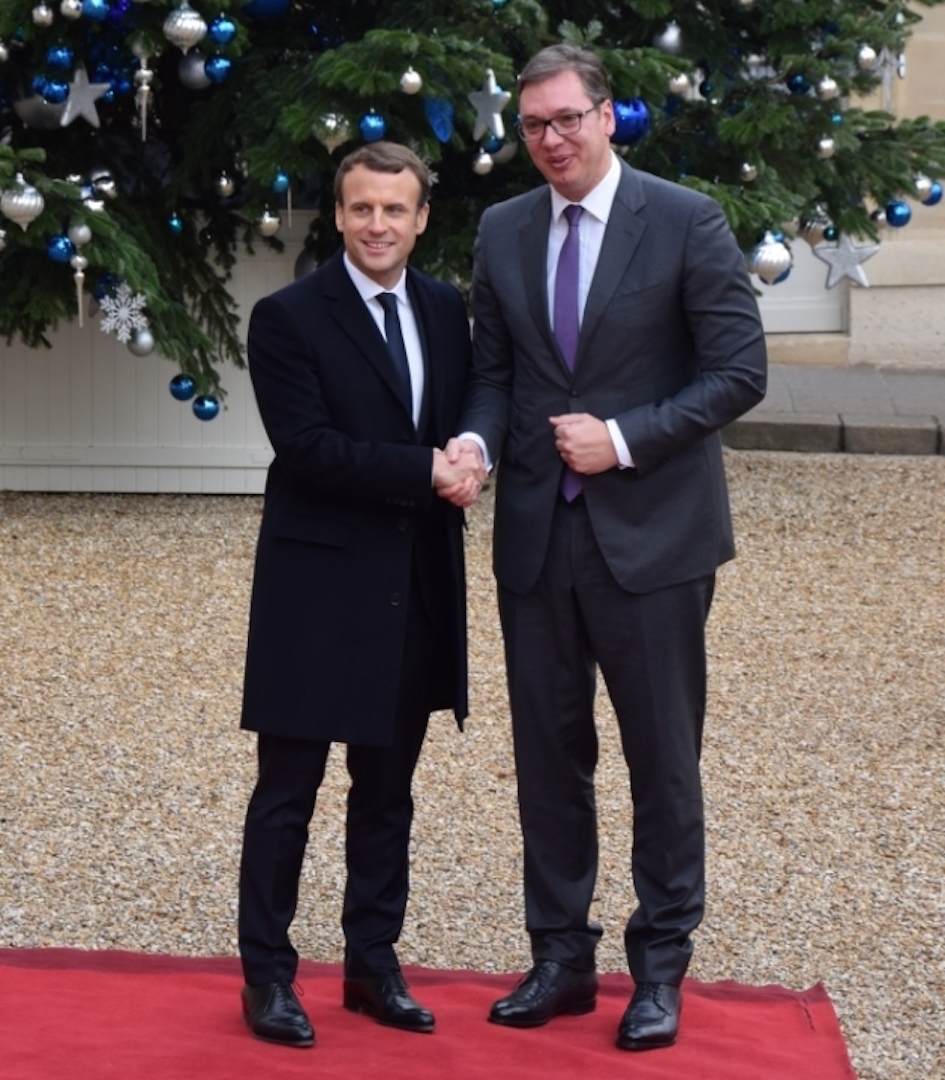 Emmanuel Macron, the president of France hosted dozens of world leaders at the climate summit in Paris, on Tuesday. However, the Serbian president Aleksandar Vucic and Serbian state-owned media claim that he enjoyed an especially warm treatment from Macron.
"Aleksandar, I will certainly come to Serbia before summer", Vucic said quoting Macron. According to the Serbian leader, the French president asked him "when it would be the best and most beautiful time to visit Belgrade". "I told him – in spring", Vucic told Serbian media.
"Macron has welcomed his Serbian counterpart saying 'mon amie Aleksandar' ('my friend Aleksandar'), national broadcaster Radio-television of Serbia (RTS) reported.
Vucic was "the only head of state from the Western Balkans countries invited by Macron at the luncheon and the one asked to attend the summit in China, RTS claimed.
Only one day before Vucic's arrival in Paris, France decided not to support the opening of the one negotiating chapter in the Serbia-EU accession talks, alongside with United Kingdom, Germany, Sweden and Croatia. Earlier this year, the Belgrade-Paris diplomatic ties were at low after a French court released Ramush Haradinaj from prison. Haradinaj, who in the meantime became the prime minister of Kosovo, was indicted by the Serbian justice for the war crimes in 1990s.
Vucic's allegations that he was especially welcomed by Macron reflect his attempts to present himself in front of the Serbian public as an exceptionally respected leader.
Macron's announcement that he would visit Serbia was very important for the country, Vucic said. As he said, he has promised Macron that "nowhere would he be as warmly and nicely welcomed as in Serbia". "And he replied that he has no doubt about that", Vucic said…/IBNA