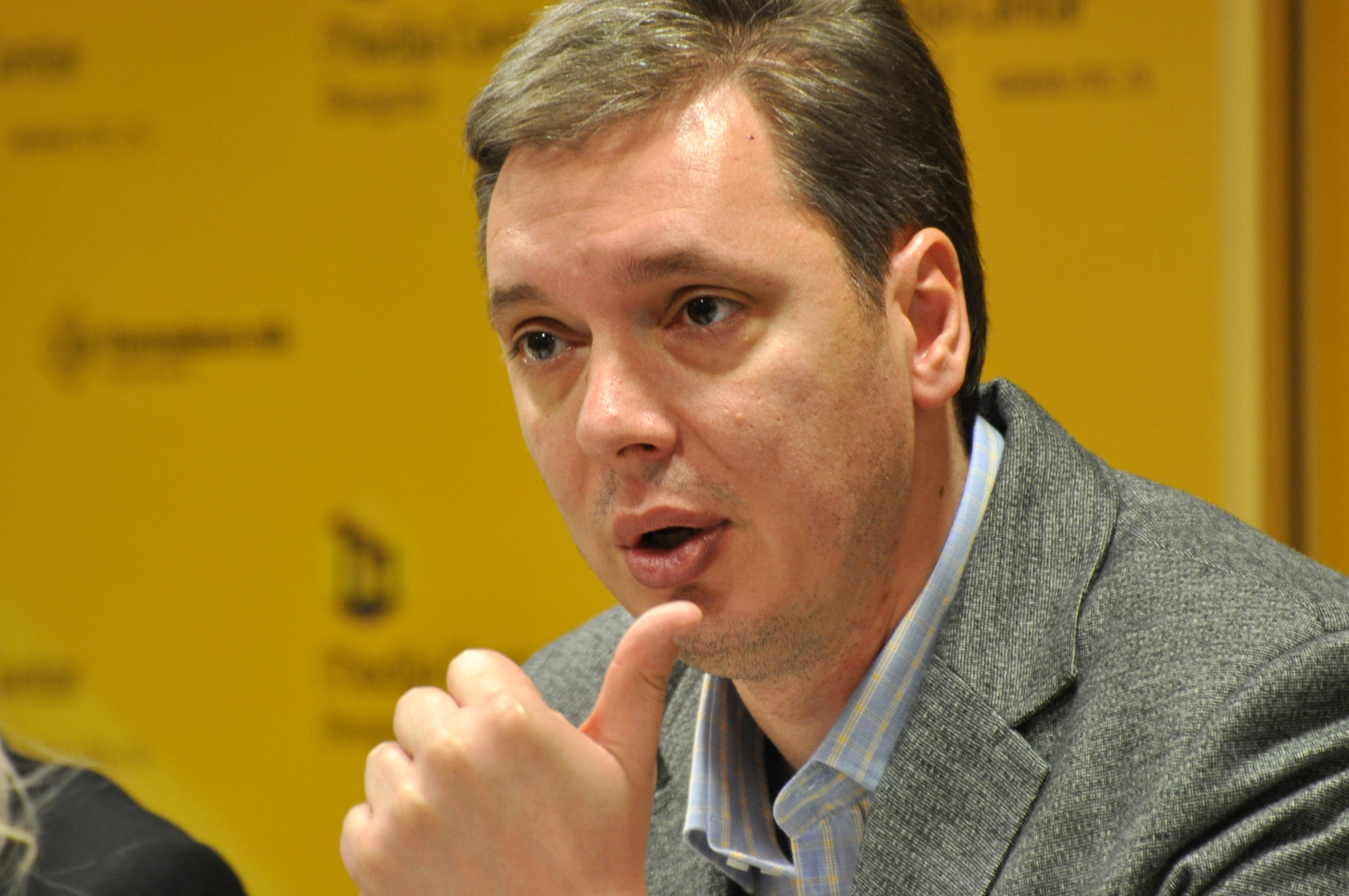 Belgrade, June 13, 2016/Independent Balkan News Agency
By Milos Mitrovic
In a surprise move, Serbian Prime Minister Aleksandar Vucic has canceled both his official visit to Brussels (EU) scheduled for June 21 and the meetings in Washington with United States representatives two days later. On June 23 Vucic will travel to the U.S. on the occasion of the first "Air Serbia" flight from Belgrade to New York.
Although not officially confirmed, the cancellations were claimed by the Serbian state run media who spoke with government sources. Following the news, Vucic today met U.S. and EU high diplomats on their demand.
According to pro-governmental daily "Politika", premier's decisions would have "far reaching" consequences. Media speculate that Vucic has canceled his official meetings because he is still acting PM; namely, the new government has not formed yet, after Vucic's Serbian Progressive Party won the April 24 elections.
However, Vucic traveled to Moscow and met Russian President Vladimir Putin on May 26. "I would like to express my hope that – regardless of the future cabinet composition – people who pay significant attention to the relations between Serbia and Russia would have a decent place (in the government)", Putin told Vucic at the meeting.
Vucic's decision to cancel his meetings with EU and U.S. officials came amid intensive speculations of his unofficial tabloid – "Informer" – that Brussels and Washington are trying to "overthrow" or even "kill" Vucic. Tabloid claimed that EU Delegation head in Serbia Michael Davenport and U. S. ambassador Kyle Scott are involved, provoking a denial from European Commission.
In 2014 and 2015, the "Informer" also accused EU and U.S. for conspiring against the PM, while Vucic claimed that some media "received money from Davenport".
Serbian media claim today that the "Informer" campaign was the reason Davenport and Scott demanded a meeting with Vucic. The two diplomats have not confirmed nor denied that they requested a meeting due to pro-Vucic tabloid speculations.
"American and U.S. ambassadors have jointly underlined their strong support to economic and political reforms run by Serbian government, as well as premier's objective to prepare Serbia to join EU in 2020. In that regard, diplomatic representatives of the two biggest Serbian donors have discussed their commitment to the realization of important cooperation projects", the Serbian government stated following the meeting.