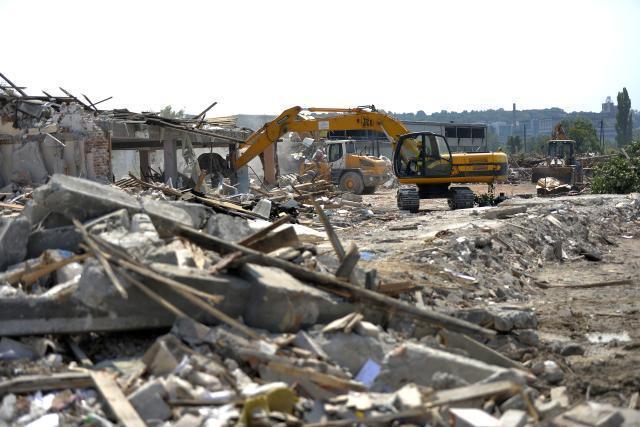 Belgrade, June 8, 2016/Independent Balkan News Agency
By Milos Mitrovic
The top Belgrade city officials are behind the demolitions of buildings in Savamala, central area in Serbian capital, acting Prime Minister Aleksandar Vucic said at the media conference today. At the same time Vucic said that the motive for the demolishing that occurred on April 24 was "not bad". "They have been cleaning something from the criminals which have usurped that part (of the city)", he claimed.
"I think that their motive was to do their best for the city and the country", Vucic said refraining from giving details which should be "provided by police and prosecution".
The demolishing at the Savamala, where "Belgrade Waterfront" real estate complex financed by UAE is to be built in decades to come, provoked several protest in Belgrade. The next one is scheduled for Saturday. When asked whether mayor Sinisa Mali still enjoys his confidence, Vucic, however, responded affirmatively.
Acting PM denied that anybody among the witnesses was lashed by the masked persons which have taken part in demolishing, using bulldozers. One witness died soon after the incident. Vucic said that he was certain that police was not involved. When asked about political responsibility he replied that he "partially accepts it".
"I am satisfied because I said the truth and due to the fact that we will continue with 'Belgrade Waterfront'. We will turn the ugliest riverside in Europe into the most beautiful one", Vucic said reiterating that demolished objects were illegal.
He repeatedly expressed his frustration because disguised persons arrested late Serbian President Slobodan Milosevic in 2001. At a time, Milosevic was former head of state, after losing the elections in 2000. He was arrested by new authorities in order to be transfered to The Hague based UN court over war crimes.
Earlier today prosecutors told Beta news agency that they didn't have "new information" on the Savamala case.