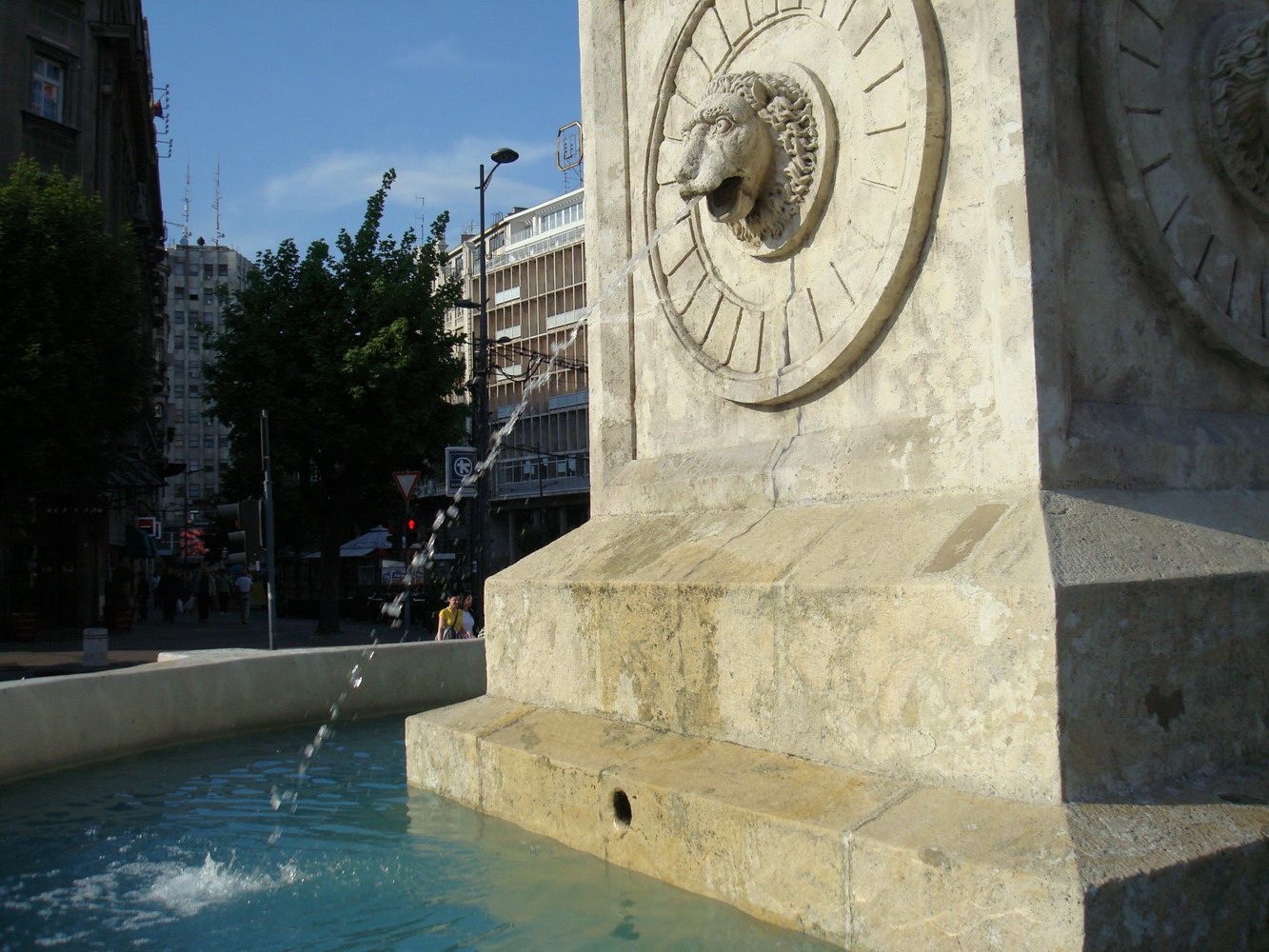 The mayor of the Croatian capital Zagreb, Milan Bandic will lose his "king of the fountains" title due to the fact that the Serbian president Aleksandar Vucic has initiated a plan to build 54 fountains in Belgrade, Croatian media comment today. Vucic announced his initiative last month.
The Croatian website poslovni.hr has run the story under the headline "Serbs are crazy about fountains", reporting that these structures are going to be built throughout Belgrade, including its central municipalities and the suburban ones, too. Competition will be different for each fountain.
Another Croatian portal, net.hr, underlines the role of the Serbian president in the monumental fountains' project; Vucic would, therefore, become the new "king of the fountains" instead of Zagreb's mayor Bandic who is also fan of these ornamental constructions.
According to Croatian media, Bandic had announced the construction of at least 40 fountains in Zagreb in 2016. At that time he had opened the fountain at the traffic roundabout on Radnicka Street in the Croatian capital.
"We will construct a fountain at every place we can. Zagreb on Sava River, Zagreb Waterfront", Bandic said alluding to Belgrade Waterfront, business-residential complex under construction in Serbian capital, financed by a firm from the United Arab Emirates.
One of Belgrade's 165 fountains maintained
"Thank God, we have water and we are going to construct it. This has its functional and aesthetic touch. When people drive their cars, they like to get a glimpse of nature", Bandic said during the opening of the fountain in Radnicka Street, according to index.hr.
When asked by reporters how all those fountains will be named, the mayor of Zagreb said that he would not mind if their name would be "Bandic's fountains".
In June 2017, Belgrade city authorities opened a musical fountain at Slavija Square, in the very centre of Belgrade. It cost EUR 1.8 million. Whoever dared to criticise the project, was seen by president Vucic as someone who hates him…. / IBNA