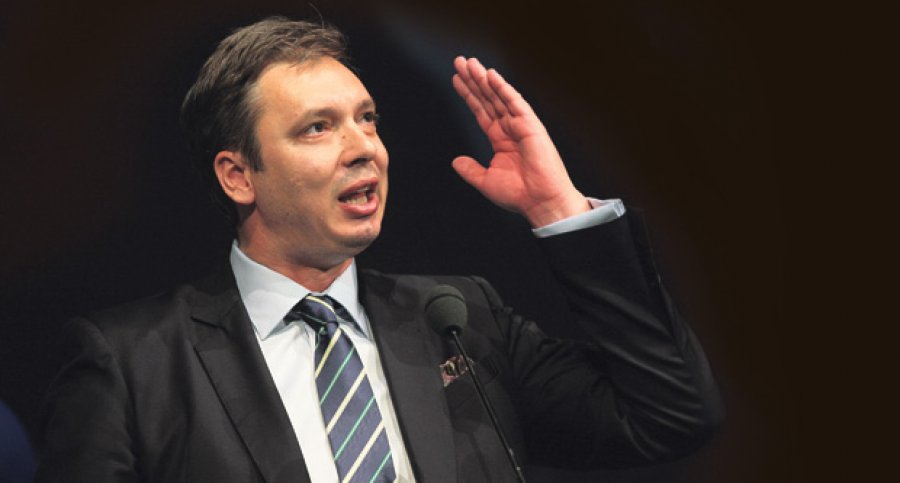 Belgrade, February 12, 2015/ Independent Balkan News Agency
By Milos Mitrovic
After several controversial claims by newly elected Croatian president and speculations that Serbia would be represented by a low-ranking officer at her inauguration, Serbian media revealed today that the ceremony in Zagreb would be attended by Prime Minister Aleksandar Vucic.
Kolinda Grabar-Kitarovic's inauguration coincides with Serbian national holiday on Sunday. Therefore, according to "Blic" daily, PM Vucic on Sunday morning will first lay a wreath to a monument of first Serbia's constitution writer in Belgrade, and afterwards travel to Zagreb.
The visit will also be an occasion for Vucic to meet Serbian Orthodox Church Metropolitan Porfirije as well as the representatives of Serbs communities in Croatia, with leader of Serb National Council Milorad Pupovac among them.
Pupovac has recently been targeted by hatred the campaign of Branimir Glavas, Croatian politician convicted for the crimes against Serbs in 1991, who earlier this month was released from prison.
The sources from Serbia's president cabinet earlier announced that Tomislav Nikolic would not attend Grabar-Kitarovic's inauguration.
Shortly before she has been elected in January, but after the election, she gave several provocative statements considering Serbs and Serbia. Grabar-Kitarovic said that Serbs which are Croatian nationals are actually Croats. Talking on cooperation with foreign countries, she mentioned Vojvodina, Serbia's autonomous province with a small Croat minority.
Elected Croatian president also "promised" that her country would help set the right conditions for Serbia regarding its accession to European Union. Croatia became EU member in 2013.
The latest provocation from Croatia came earlier this week when incumbent President Ivo Josipovic decorated Bosnian war leader Ejup Ganic, who is suspected for war crimes by Serbia.
Political analyst Dragomir Andjelkovic commented that Vucic's decision to travel to Zagreb is good one, because it will send the message to the EU that Croatia creates problems, rather than Serbia. Although Vucic would be accused by some groups in Serbia for cooperating with "enemies", which would affect PM's popularity, he would use the opportunity to meet Serbs leaders in Zagreb, Andjelkovic told Radio-Television of Serbia.
"If he decided to go to Zagreb before the inauguration, in order to support Pupovac who is exposed to lynch, he would be described as provocateur by Zagreb", Andjelkovic concluded.