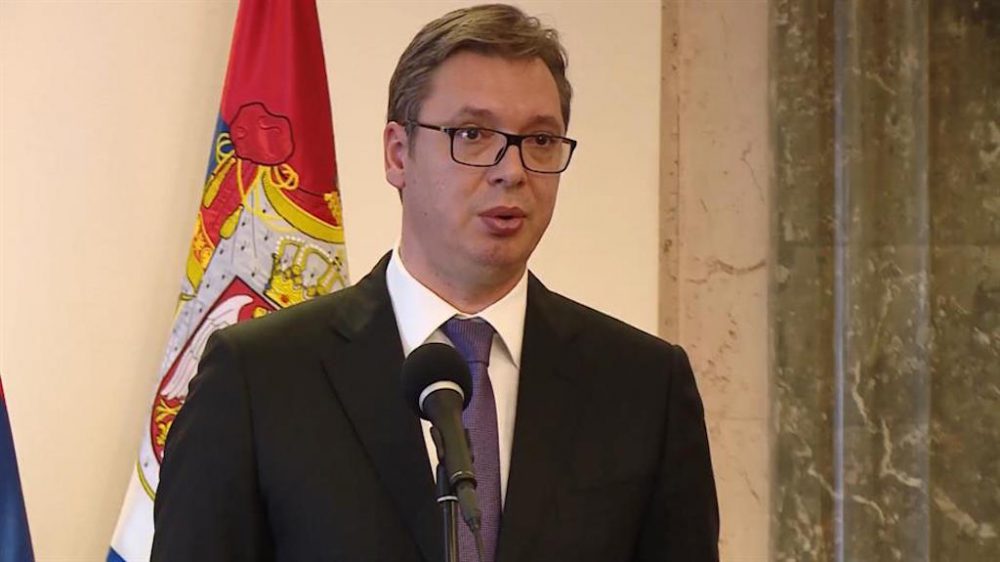 Serbian president Aleksandar Vucic has "expressed his hope that Ghana will reconsider its position over the unilaterally proclaimed independence of Kosovo", the presidency stated in its press release today. Vucic previously had a meeting with Aaron Mike Oquaye, president of the parliament of Ghana, who is on a visit to Serbia.
Ghana recognised Kosovo's independence in 2012.
Vucic said that his expectations are based on the fact that Serbia and Ghana have "friendly relations". Both Vucic and Oquaye have recalled that their long standing friendship was built in the past, through common activities of the former Yugoslavia and Ghana within the Non-Aligned Movement.
This part of history represents a "strong base for strengthening all kinds of relations between Serbia and Ghana, but also between Serbia and other African countries, especially in the domain of economy, according to the presidential press release.
Vucic and Oquaye have agreed that there are "excellent opportunities" for co-operation in the fields of energy, agriculture and construction.
The Serbian head also expressed his expectation that "good praxis of educating students from Ghana in Serbian universities" will be continued. This exchange is realized within the "World in Serbia" programme, Vucic specified.
He suggested that stronger co-operation between universities could be reached, especially on the sectors of information and technology…./ IBNA