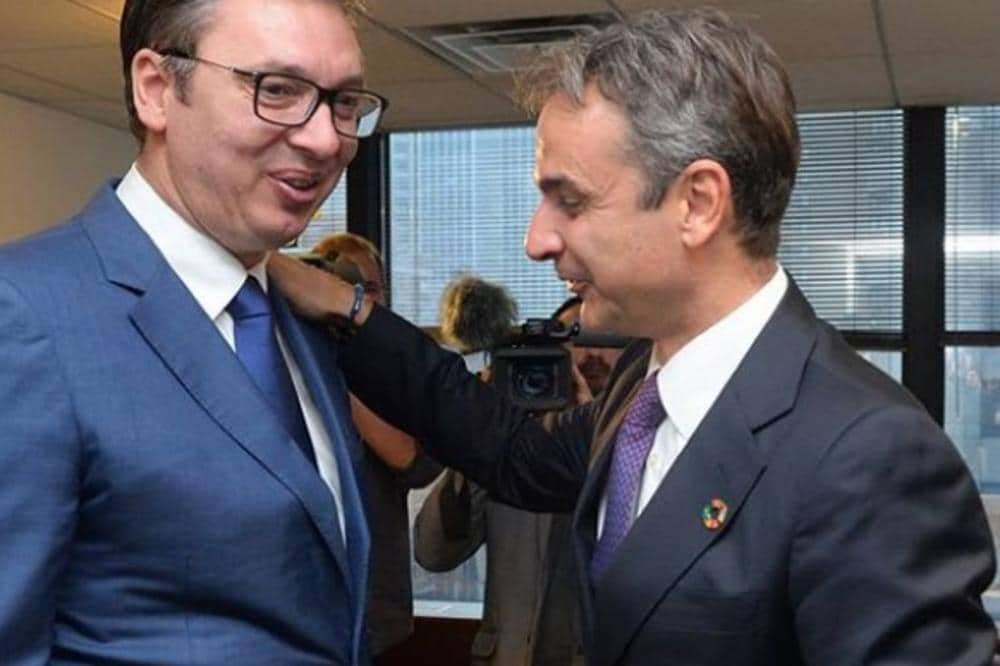 Serbia's President Aleksandar Vucic and Greek Prime Minister Kyriakos Mitsotakis agreed in New York that their nations had a sincere friendship and discussed bilateral relations, the situation in the region and Belgrade's road to the European Union, the Beta news agency reported on Tuesday.
Vucic asked Mitsotakis not to change the Greece's stand towards Kosovo's independence, a statement from the President's office said.
The two will attend the UN General Assembly meeting in New York, which will mostly deal with climate changes.
However, Vucic will also have some meetings with the EU and UN officials, including German outgoing Chancellor Angela Merkel and the UN Secretary-General Antonio Guterres, with Kosovo issue on the agenda.
Greece is among five EU member states that have not recognised Kosovo as a state.
Serbia's President said that the two peoples were linked with sincere friendship and that Belgarde and Athens should work on intensifying the economic cooperation.
The statement quoted Mitsotakis as saying his country supported the Belgrade – Pristina dialogue on the normalisation of relations and that Athens would not recognise Kosovo's independence.
In an exclusive statement to IBNA, Aleksandar Vucic said at the end of his meeting with the Greek Prime Minister:
"I am very pleased to have met with Prime Minister Kyriakos Mitsotakis and discussed all bilateral issues. We agreed that Serbia and Greece are working well, but we can always do much better in terms of trade and that is why we will have a Supreme Cooperation Council in either December or January. Greece will host this meeting. At the same time we discussed our EU accession and other regional issues. I asked Kyriakos Mitsotakis not to recognize Kosovo's independence and I received a positive response. I am deeply grateful to the Greek people and to the Greek Prime Minister", Aleksandar Vucic said./ibna