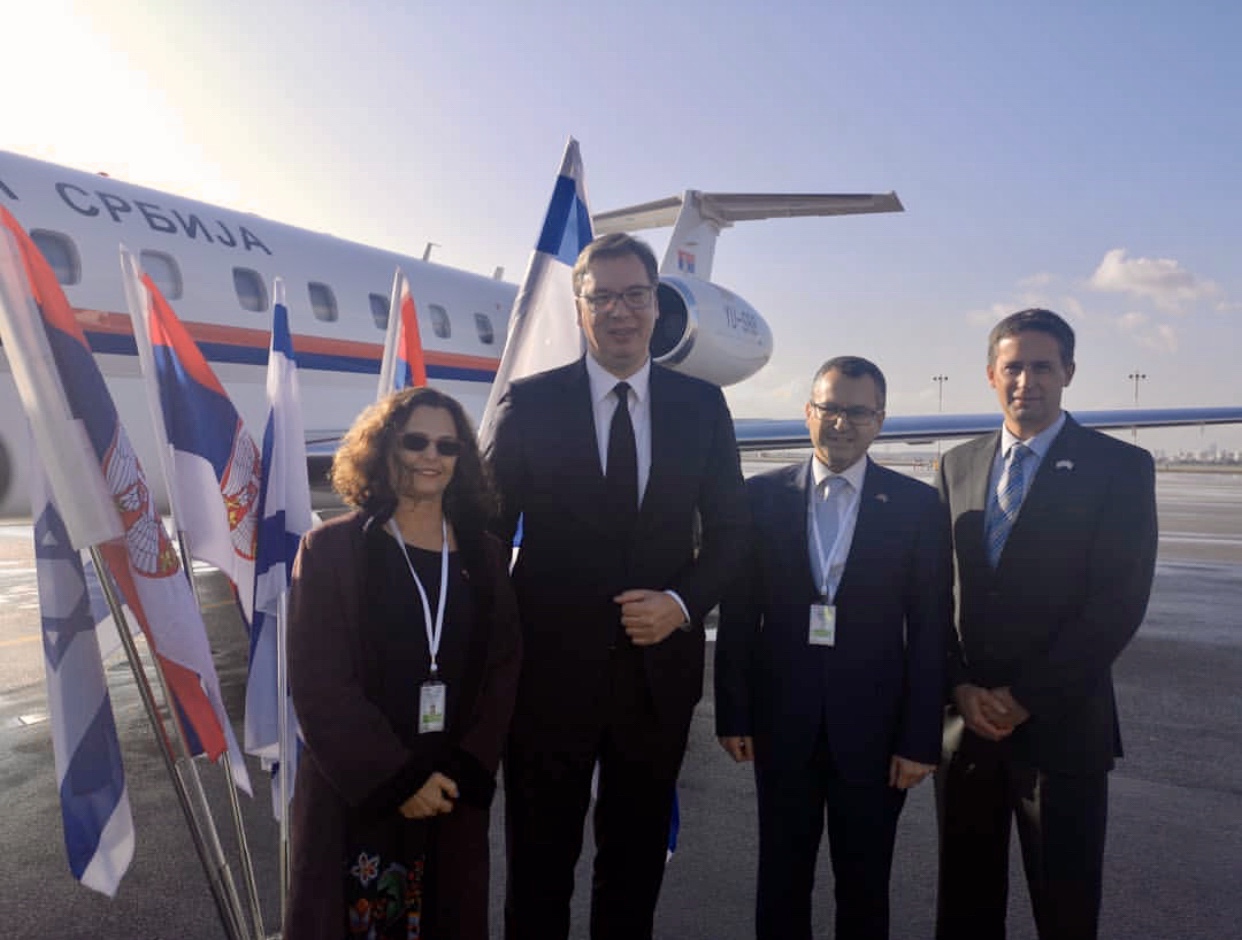 Following Davos, Serbian President Aleksandar Vucic's next stop was Jerusalem, where he was invited by Israeli President Ruven Rivlin to participate in the 5th World Holocaust Forum "Remembering the Holocaust: Fighting Antisemitism".
The Israeli Ambassador to Serbia Alon Fischer Kam and the Serbian Ambassador to Israel Milutin Stanojevic received the Serbian President at the airport.
More than 40 leaders will be attending Thursday's ceremony at the World Holocaust Memorial in Jerusalem to commemorate the International Holocaust Remembrance Day and the 75 years since the Red Army liberated Auschwitz, the death camp where the Nazis executed about 1.3 million people, including more than one million Jews.
Vucic will have an official meeting with Israeli President Ruven Rivlin on Thursday, while he will also have a chance to talk at some point with the Moldovan President Igor Dodon.
"It is a great honor that I, along with four or five heads of state and monarchs, will be one of those accepted by Israeli President Ruven Rivlin after Thursday's big event", Vucic told RTS earlier today.
He added that "the whole world" was coming to Israel, about 40 leaders from Europe and beyond, including regional leaders Zeljko Komsic, Kolinda Grabar Kitarovic, Milo Djukanovic.
Vucic said the fates of the Serbian and Jewish people during World War II were extremely hard, noting that in Yad Vashem, somewhere between the six camps, was the name of the Jasenovac concentration camp, where a large number of Serbs and Jews had died.
"We must stress that this should never happen again", Vucic concluded. /ibna