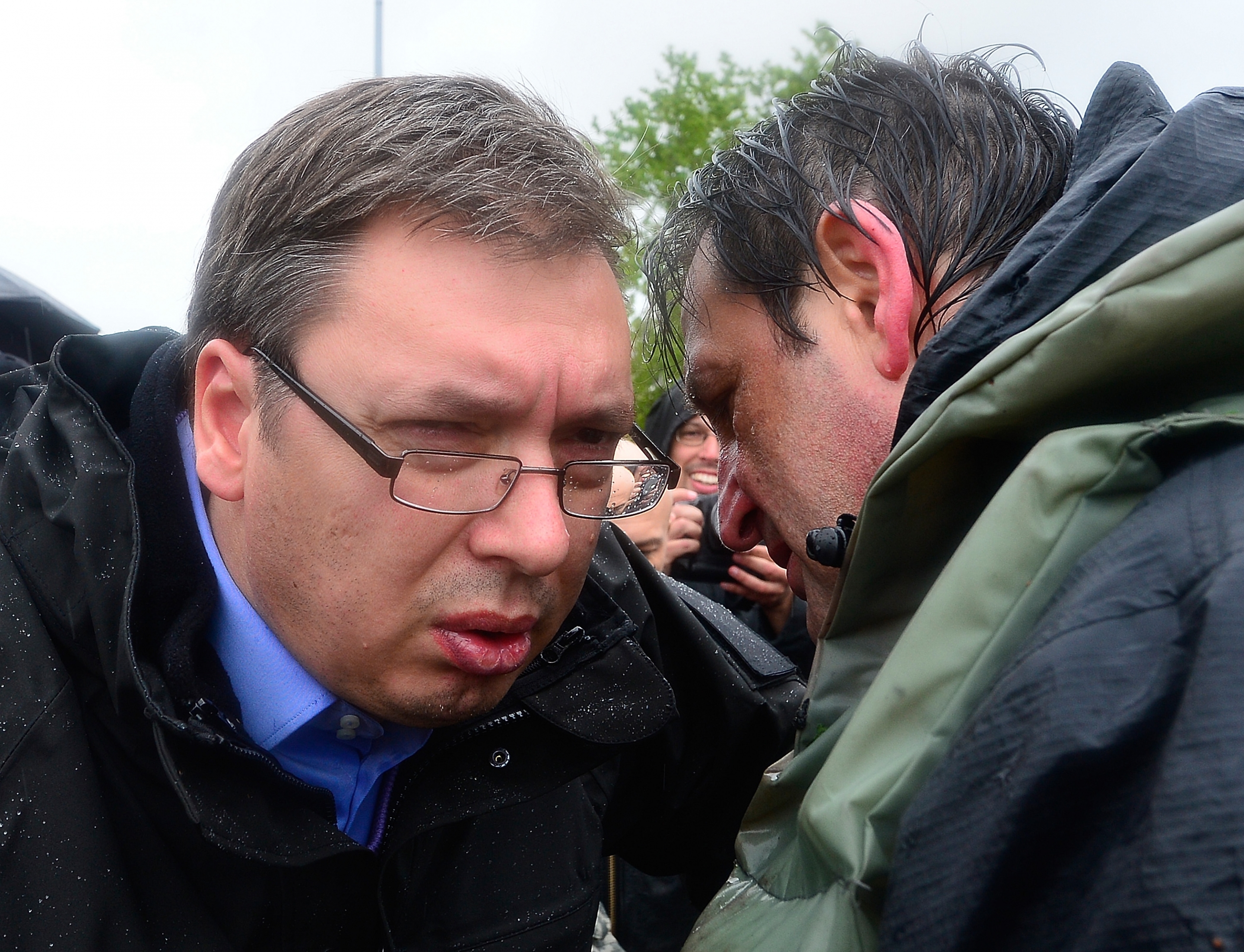 By Milos Mitrovic – Belgrade
The state and the police will review all alleged frauds and thefts considering the help distribution to flooded areas, Serbian Prime Minister Aleksandar Vucic said today. "We have all the documents and we know everything", Vucic said today in Jamena village, which was heavily affected by floods in May.
The floods directly affected some 1.6 million people, or about one-fifth the total population of Serbia. Earlier this month World Bank approved a 227.5 million EUR loan for the Floods Emergency Recovery Project for Serbia.
"The state will arrest all the thieves", Vucic said appealing to citizens to be patient, Beta news agency reported. Premier visited Jamena alongside with the representatives of the European Union Delegation in Serbia.
The government would soon provide aid payments for the subtenants whose property has been destroyed in floods, Vucic announced. "The aid program for this category of population is prepared", he explained.
The state wants to help and it will help but the patience of the citizens is necessary, Vucic said talking to people in Jamena. PM mentioned that "some newspapers" have published that "a man got nothing but it turned out that he got 250,000 dinars, beds, mattresses, building material and appliances".
Jamena village is located in Sid municipality which has received 620,000 EUR help from European Union, Radio-Television of Serbia (RTS) reported; 560,000 EUR will be used for the building or renovation of 35 houses while the rest will be invested in the recovery of local agriculture, RTS underlined.
Photo: Tanjug