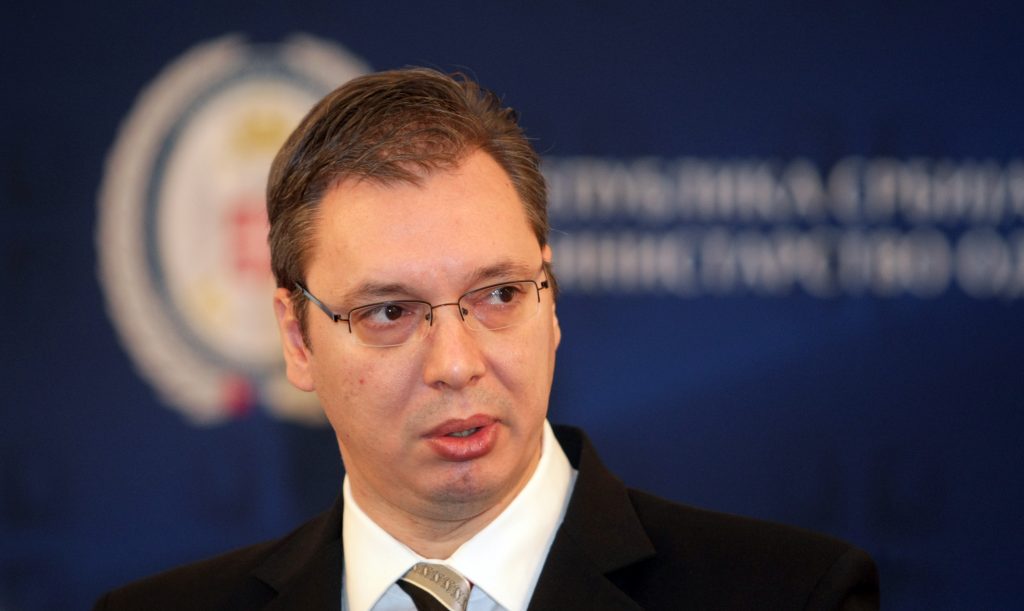 Serbian prime minister, who stresses that Serbia needs "protestant work ethics" and criticizes media which report on labor rights, has argued with a woman who complained about the salaries.
At the ceremony on Thursday in Valjevo, where manufacturer of white goods Gorenje celebrated 10 anniversary of its factory, a former employee demanded from AleksandarVucic to check the "situation in Gorenje and how much workers are paid". "I will ask them right now, I don't have any problem with it", Vucic answered and then started to talk about his performance in employing.
"If you can find somebody else who has created 300 or 2,500 jobs… If you can, than show me", Vucic told her.
"I can show you a woman which works 24 hours a day here in Valjevo", she replied.
"This is something I think is important", Vucic went on. "I am proud because sometimes I work even 24 hours a day. I don't know if it's like this in the world, but I praise myself. I don't know about the profit, I don't get it, but I'm trying to work as much as I can and I am proud about it".
"I would not like my children to work 24 hours per day", the woman said.
"Maybe you wouldn't like it, but I would like my children to work as much as possible. Just to work", the PM said.
Later, at the press conference, he started to talk about this conversation.
"A woman approached me and said 'people there work too much, 24 hours a day, and they cannot stand it'. This was probably a metaphor.  I told her, 'well, it's probably good when you have a job'. I was happy when I heard that you have worked here on 15 or 20 Saturdays this year. This means that the company does fine, that you have a market and that you are able to earn", Vucic said.
" I asked if you get pay for it (Saturdays) and they answered positively. And I am satisfied about that too. We should change ourselves in that regard. We shouldn't be angry when we work more, we should be happy about it, because we will produce more", he went on.
Earlier this year,Vucic criticized the media that have reported about the violation of the labor law in Yura factories in Serbia, which are owned by South Koreans.  He claimed that media were "driving away" foreign investors.
According to latest reports, a woman with cancer was fired from Yura during her sick leave.
Vucic many times insisted that Serbia should turn to "protestant work ethics". During the Greek debt crisis he has been criticizing Alexis Tsipras's government while praising Angela Merkel's of Germany as an alleged best model for Serbia.
Earlier this week Vucic's aide JörgHoskens, who is a German national, laughed at the press conference when Vucic said that Serbia would not compete with Germany in economic growth "for now".
"Jörg, for which government you work for", Vucic angrily reacted./IBNA