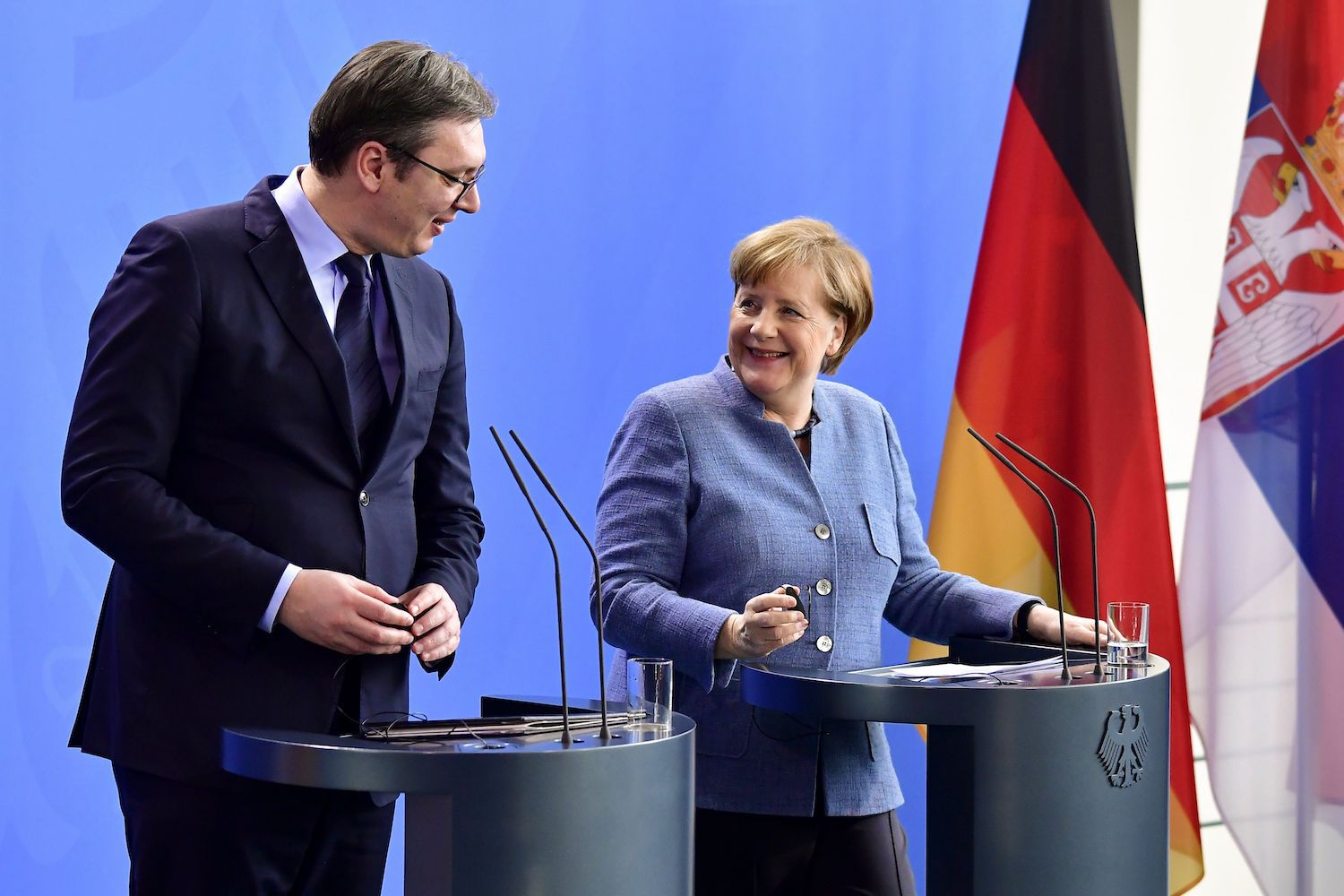 President Aleksandar Vucic and German chancellor Angela Merkel have discussed the situation in the Western Balkans and the migrant crisis. In today's phone conversation, they have agreed that "preserving peace and reaching a compromise solution" should be the key elements in the dialogue between Belgrade and Pristina.
According to Vucic cabinet's press release, Serbia's head told Merkel that the Regional Economic Zone and constructing the Nis-Pristina highway would have significant importance for the whole Western Balkan region; he appealed to the German chancellor to use her "authority and reputation" to accelerate the realisation of these projects.
The Regional Economic Zone would attract more investments and promote the flow of people, goods, capital and services and, as such, it would be crucial for the future of Serbia and the wider region, Vucic said.
Merkel and Vucic had their talk shortly before the London summit, within the frame of the so-called Berlin Process. The Serbian president thanked the German Chancellor for initiating the Berlin Process back in 2014.
Merkel has significantly contributed to peace and stability in the region in question, by launching this initiative, Vucic noted.
The two leaders have agreed that the dialogue between Belgrade and Pristina is necessary.
Vucic's cabinet has stated that he and Merkel have also discussed the migrant crisis and measures which Serbia takes in that regard. Serbia "continues its responsible policy" by taking these measures, cabinet said…. / IBNA
Main Photo (File): German Chancellor Angela Merkel and Serbia's President Aleksandar Vucic address journalists at a joint presser in Berlin, on February 27, 2018