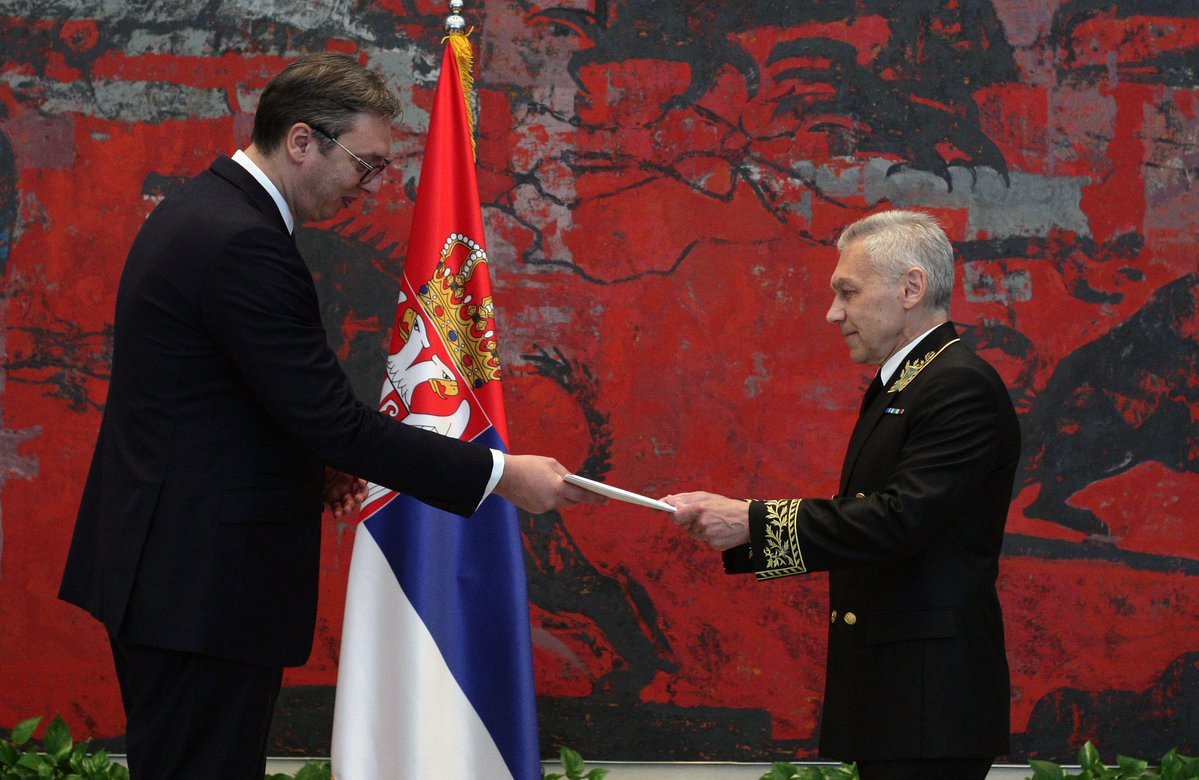 Aleksandar Bocan Harcenko, new Russian ambassador in Serbia, has presented his credentials to president Aleksandar Vucic today. Vucic said that Serbia belongs to "a small club of countries in the world which conduct independent foreign policy… including close relations with Moscow".
"We had good relations with previous ambassador and we will maintain even closer relations with you and the Russian Federation", Vucic told Bocan Harcenko, according to Radio-Television of Serbia (RTS).
The president underlined that Serbia "is not ashamed, but rather proud of its very close relations with Moscow". "I have the impression that it is not easy to find a large number of countries with independent foreign policy", Vucic said.
He stressed that trade between Russia and Serbia continuous to grow.
Vucic and Bocan Harcenko have discussed the dialogue between Belgrade and Pristina which is currently in a deadlock, as well as "other developments in the Western Balkans". He expressed "concern over the situation in Kosovo and Metohija and the difficult position of the Serbian people in our southern province".
Bocan Harcenko conveyed an official invitation to Vucic to attend the ceremonies to mark 75th anniversary of the victory in the Second World War. Manifestations will be organized in Moscow in 2020.
According to media reports, Vucic and Russian president Vladimir Putin have met about 15 times the in recent years./ibna