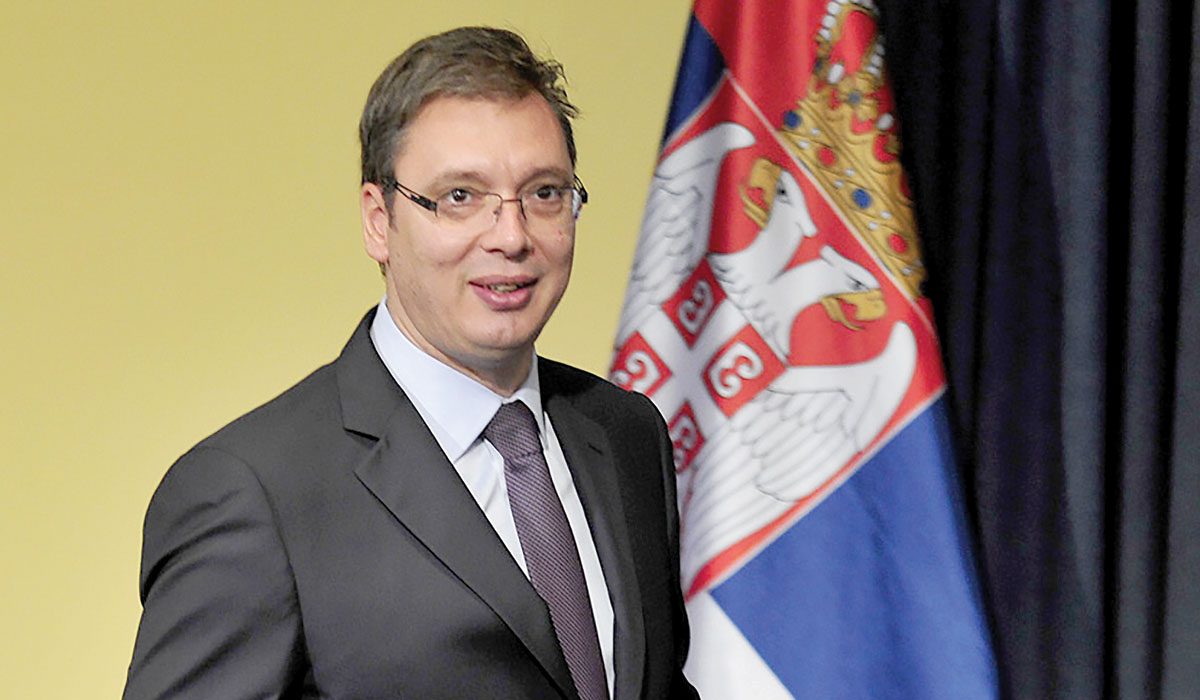 "The better times for the Croatian national minority in Serbia are coming. The Croats must not feel endangered in Serbia", president Aleksandar Vucic said in Belgrade today. Vucic held a meeting with the representatives of the Croatian national minority in Serbia, which was headed by Tomislav Zigmanov, the president of the Democratic Union of Croats in Vojvodina. Last week, Vucic was on an official visited to Croatia. Among the issues he discussed with Croatian officials was the status of the Croatian minority in Serbia.
Vucic and the representatives of the Croatian national minority have agreed to resolve some concrete problems – such as building the bridge in Backi Monostor and improving infrastructure in other towns where ethnic Croats are a major part of the local population. According to a reporter with N1, the representatives of the Croatian national minority have been "more than satisfied" after the meeting with Vucic.
Zigmanov told journalists that the meeting was "cordial and successful". In his words, Vucic has responded positively to all demands of the Croatian minority. At the meeting, the sensitive issue of installing monuments dedicated to the victims of 1990s war was also tackled, Zigmanov added. The attendants have discussed the inclusion of Croatian minority representatives into the decision making process, especially in Vojvodina.
Also, Vucic met with representatives of the Croatian war veterans who are looking for details of persons who went missing during the war. The veterans have demanded from Vucic to urge the Serbian governmental institutions to "actively participate" in resolving that problem. According to Croatian data, there are 1,945 missing persons.
At the meeting with the veterans, Ljiljana Alvir, the president of the "Union of associations of missing and imprisoned Croatian defendants" asked Vucic to fulfill the promise he has allegedly made during his recent visit to Croatia – that he will request the Serbian government bodies to do more in finding a solution to the issue of the missing persons…./IBNA