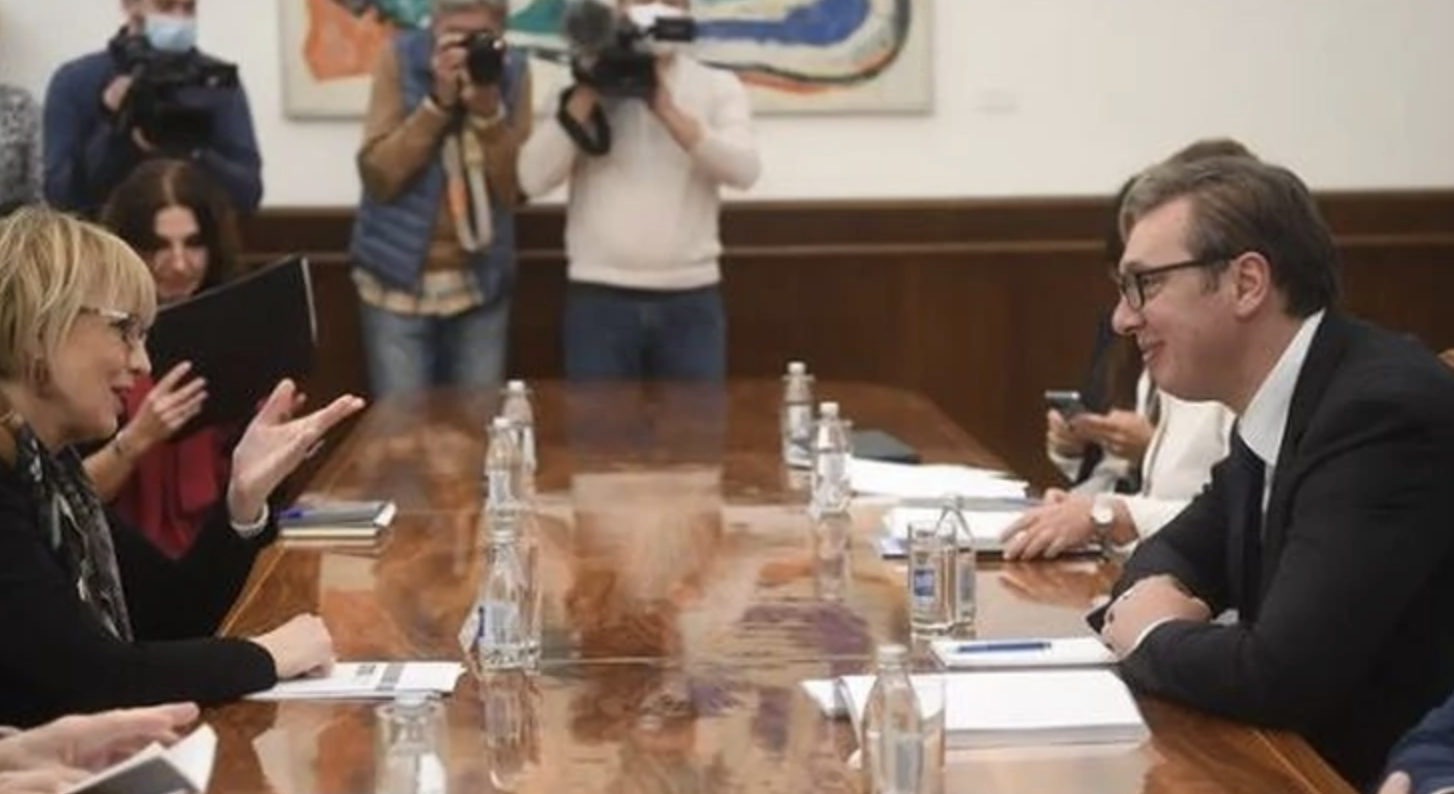 Serbian President Aleksandar Vučić has met with the Secretary General of the Organization for Security and Cooperation in Europe (OSCE) Helga Schmid to discuss the participation of the institution in the reform processes in Serbia, as well as priorities in future cooperation, Serbia's European course and reforms in the field of rule of law.
Vučić stressed the importance of cooperation with the OSCE, whose experience is important for the progress of the reform processes in Serbia, especially in the advisory aspect in the implementation of reforms, as well as in supporting the strengthening of democratic institutions, encouraging dialogue and supporting the political sector.
"For Serbia, the work on the continuation of reforms is of key interest, both for further progress of the country in all areas and for maintaining stability in the region," the President said, adding that work on further improvement of regional connections is one of the main starting points of Serbia's foreign policy, while its priority is full membership in the European Union.
In this context, the President stressed in particular that Serbia is ready to accelerate the accession process and therefore has accepted the new negotiation methodology.
Secretary General Schmid stressed that the OSCE, as a reliable partner of Serbia, will continue to transfer experiences to Serbian institutions on best practices in our reform process.
He praised Serbia for the results and visible progress in all important areas, as shown in the latest European Commission report, and that progress has been made especially in the field of economy and contribution to regional stability and integration.
Schmid particularly stressed the readiness of the OSCE to provide support to improve the media situation in Serbia, as well as in the area of the rule of law and the implementation of the standards of the Green Agenda.
The interlocutors also stated that the role of the OSCE is extremely important for regional security and that Serbia, in accordance with the principles of this organization, is firmly determined to continue to fully contribute to regional stability./ibna