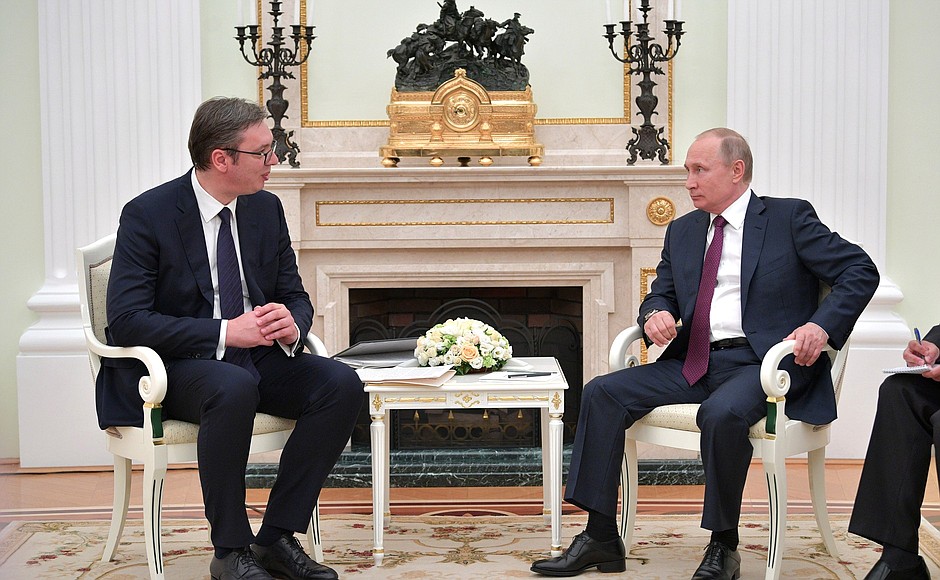 Russia will remain a credible partner of Serbia, said Russian ambassador Aleksandar Cepurin, ahead of the visit of the Russian president Vladimir Putin to Belgrade.
"The upcoming meeting of the presidents of Russia and Serbia, the third one in only three months, will be the confirmation of the mutual trust and understanding", Chepurin said in the interview for Tanjug news agency. The visit which is scheduled for January 16 "will be an occasion to stress the need of the two countries to protect their national interests… rather than those of the West", he added.
According to Russian diplomat, the Kosovo issue will be on the top of the agenda during the visit.
Chepurin said that Russia "will continue to firmly support Belgrade in the protection of the national interests, sovereignty and territorial integrity in accordance with the international law and UN Security Council 1244 resolution"; as he explained, the objective of such approach is "reaching a political solution through negotiations".
When asked whether the solution is within reach, as US president Donald Trump recently stated in his letter to the presidents of Kosovo and Serbia, or is still far away, as Aleksandar Vucic claimed, Chepurin said that he was "convinced" it is the latter.
The Russian ambassador said that both his country and Serbia are facing with "grandiose challenge of economic and social renewal as well as the task to define the policy of the efficient protection of our own national interests".
"Protecting the interests of our countries, Russia and Serbia, and not meeting the interests of the West, that is, in essence, the philosophy of both, Russian and Serbian leadership", Chepurin concluded.
The Russian president despises his Serbian colleague, Jeremic claims
Vuk Jeremic, head of the opposition Popular Party (NS) has said that Serbian authorities conduct "completely servile" policy towards the West; Belgrade maintains a "hypocritical and insincere" approach to Russia, despite Russia's support to Serbia. Vladimir Putin despises Aleksandar Vucic, he claimed.
"Putin has personal feeling of contempt towards Vucic, which he has demonstrated many times while talking to him in front of the cameras in Moscow", Jeremic told to website srbin.info.
He concluded that the Russian head of state "does not believe Vucic at all".
Jeremic's statement has been condemned by many Serbian officials. Interior minister Nebojsa Stefanovic said that "people despise Jeremic", while vice Prime Minister Zorana Mihajlovic alleged that the NS leader "deceives the public".
Defence minister Aleksandar Vulin has stated that "it is hard to find a bigger liar than Jeremic"./IBNA